Definition
Affordable Care Act (ACA or Obamacare)
The Affordable Care Act (also known as ACA or Obamacare) is legislation passed in 2010 that changed how Americans enroll in and receive healthcare coverage. The legislation is overseen by the United States Department of Health and Human Services.

Download this free guide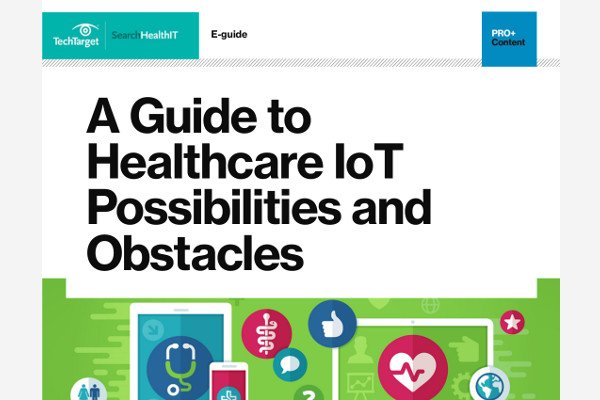 Download Complete Guide to Healthcare IoT Now
Healthcare IoT has the potential to greatly improve patient care – but it's not without its challenges. Download this essential guide in one PDF and learn how to overcome the obstacles: security, data overload, regulations, and more.
By submitting your personal information, you agree that TechTarget and its partners may contact you regarding relevant content, products and special offers.
You also agree that your personal information may be transferred and processed in the United States, and that you have read and agree to the Terms of Use and the Privacy Policy.
ACA requires individuals who reside legally in the United States to have healthcare insurance, with some exceptions, such as financial hardship or religious belief. It also requires employers to provide employees with healthcare coverage for workers, with exceptions for small employers. Officially known as the Patient Protection and Affordable Care Act, the legislation was first passed as a bill by congress and signed into law by President Barack Obama on March 23, 2010. The Supreme Court ruled to uphold the law on June 28, 2012.
Proponents of ACA have applauded the way the legislation has successfully lowered the number of uninsured people and changed the way a number of healthcare services are covered and delivered by insurance companies. Under ACA, insurance companies can no longer reduce or deny benefits or charge more to cover patients that have pre-existing conditions. It also makes it possible for people under the age of 26 to get insurance coverage under their parent's plan. Patients that enroll in an insurance plan are permitted to choose to be treated by any primary care provider and receive a summary of their benefits, written in simple language with a glossary of frequently-used medical terms. The ACA created health insurance exchanges or online marketplaces for patients that don't receive coverage through an employer to research and apply for an insurance plan.
Opponents to ACA want to repeal the law; they maintain that the legislation has failed to make affordable health insurance available to all legal residents because administrative and compliance burdens have prevented healthcare providers from lowering the costs of healthcare. On Friday, January 20, 2017, President Trump signed his first executive order in the Oval Office and directed federal agencies to "waive, defer, grant exemptions from or delay" any part of the Patient Protection and Affordable Care Act that imposes a financial or regulatory burden on those affected by it. This includes insurance companies, pharmaceutical companies, hospitals, consumers, physicians and other healthcare providers and consumers.
Continue Reading About Affordable Care Act (ACA or Obamacare)
Dig Deeper on Federal health care policy issues and health care reform
PRO+
Content
Find more PRO+ content and other member only offers, here.