everythingpossible - Fotolia
News
Stay informed about the latest enterprise technology news and product updates.
Accountable care organization model will likely survive ACA repeal
As congressional Republicans push ACA repeal, accountable care organizations appear safe because of bipartisan support for value-based care and reimbursement.
The accountable care organization model, the most notable health IT feature of the Affordable Care Act, appears relatively safe from efforts by President Donald Trump and congressional Republicans to repeal the landmark universal health insurance law.

Download this free guide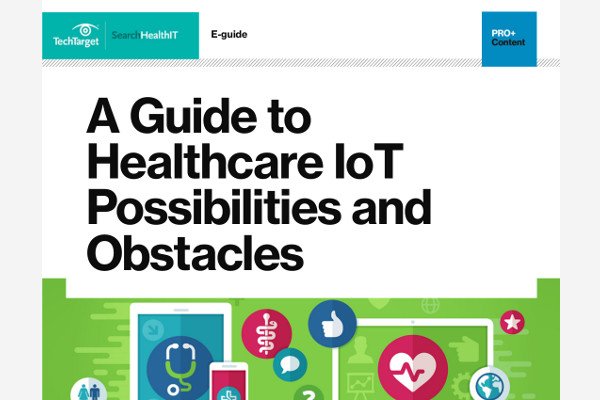 Download Complete Guide to Healthcare IoT Now
Healthcare IoT has the potential to greatly improve patient care – but it's not without its challenges. Download this essential guide in one PDF and learn how to overcome the obstacles: security, data overload, regulations, and more.
While the ACA repeal has strong support in the GOP-controlled Congress and the backing of the new president, most indications are the accountable care organization (ACO) model is not being targeted due to broad bipartisan consensus on value-based care and reimbursement.
Rather, repeal leaders are mainly going after the insurance exchanges set up by the ACA to allow consumers to buy health insurance from competing private insurers in each state.
"At this point, we haven't seen ACOs mentioned in publicly available ACA repeal proposals, and we'd like to keep it that way," said Allison Brennan, vice president of policy for the National Association of Accountable Care Organizations in Washington, D.C. "We're not privy to behind-the-scenes developments, but that's our information to date."
Under the ACA, several versions of the accountable care organization model were created to allow healthcare organizations and physicians to take on financial risk and earn Medicare bonuses for keeping Medicare costs down and their patients healthier, but also penalties and lower reimbursement for not meeting goals.
Publicly, Rep. Tom Price, M.D., of Georgia, Trump's nominee for secretary of the Department of Health and Human Services, recently issued remarks that appear to offer at least a basic level of support for the accountable care organization model.
In written answers to questions from the Senate Finance Committee, Price seemed to offer support for the Medicare Access and CHIP Reauthorization Act, or MACRA, a framework for value-based reimbursement based on principles first employed under the accountable care organization model, Politico reported.
"If confirmed, I plan to direct the CMS administrator to ensure that the program is structured to achieve its quality and budgetary goals, while ensuring that patients and the providers who care for them are at the center of our reform efforts," Price wrote.
In the remarks, Price said the success of the ACOs created under the ACA has been "modest to date," likely referring to the mixed performance of Pioneer ACOs, one of the early models created by the ACA. At least half of the 32 originally charted Pioneer ACOs have left the program because they were unable to meet CMS goals.
He added, however, that he thinks ACOs are an important tool and promised to help them advance in the future, Politico reported.
Last year, CMS created Next Generation ACOs, a new model that gives providers more flexibility to use telehealth and home visits, while still taking on steep financial risk.
At this point, we haven't seen ACOs mentioned in publicly available ACA repeal proposals, and we'd like to keep it that way.

Allison Brennanvice president of policy, National Association of Accountable Care Organizations
In verbal testimony before the Senate committee, Price also somewhat unexpectedly expressed support for CMS' Center for Medicare and Medicaid Innovation (CMMI), which political observers had previously speculated would be singled out for cuts under the Trump administration.
CMMI administers the ACOs set up by the ACA, as well as the Next Generation ACOs and the Medicaid Shared Savings Program (MSSP), another value-based care program created under the ACA.
Brennan, the spokeswoman for the national ACO group, noted that the MSSP actually grew out of a similar program established before the ACA under the administration of George W. Bush.
"The ACO model predated the ACA, and the principle of value-based care was also reinforced by the passage of MACRA and the overall shift in the industry to value-based care," she said.
Farzad Mostashari, a former ONC national coordinator who now is CEO of Aledade Inc., a value-based care company that operates ACOs, said he is convinced ACOs are not in the sights of ACA-repeal supporters.
Mostashari said the accountable care organization model is "totally safe," even though the ACA, often referred to as "Obamacare" because it was conceived of by former President Barack Obama, is under attack.
"The Obamacare replacement bill that was put on the [then] president's desk a year ago said nothing about ACOS," he said.
Dig Deeper on ACO (Accountable care organizations)