Evaluate
Weigh the pros and cons of technologies, products and projects you are considering.
Study: Shift to value-based care being made but more work remains
With the efforts to repeal and replace the Affordable Care Act, many are questioning how changes in Washington, D.C., may affect the shift to value-based care.

Download this free guide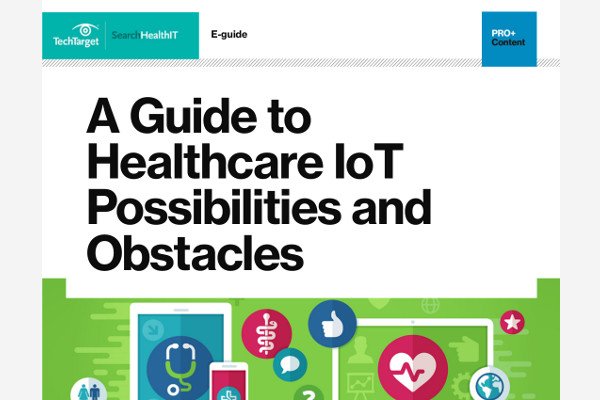 Download Complete Guide to Healthcare IoT Now
Healthcare IoT has the potential to greatly improve patient care – but it's not without its challenges. Download this essential guide in one PDF and learn how to overcome the obstacles: security, data overload, regulations, and more.
A study commissioned by Quest Diagnostics, a company that provides clinical laboratory services, and Inovalon, a healthcare cloud vendor, surveyed physicians and health plan executives to gauge the nation's journey to value-based care.
Here are the study's key findings:
More tools are needed for shift to value-based care
While 53% of the health plan executive respondents said that physicians have the necessary tools to succeed in a value-based care healthcare system, only 43% of physicians said they have the necessary tools. However, this is an improvement from 2016, the study found. Last year, 44% of health plan executives said physicians had the necessary tools while only 29% of physicians said they had the necessary tools. The study points out that the gap between these perceptions decreased from 15% in 2016 to 10% in 2017, suggesting there has been progress towards alignment between health plans and physicians.
EHRs aren't closing the gaps
Physicians and health plan executives also had differing views on the value EHRs bring to value-based care. The study found that 75% of health plan executives said EHRs have everything physicians need while only 54% of physicians thought so.
Furthermore, 70% of physician respondents said they do not see a clear link between EHRs and improved patient outcomes and 65% of physician respondents said that if they could get one key insight at the point of care via their EHR it would be information related to performance or quality measures that apply to individual patients.
Possible solutions
Despite doubts about the value of EHRs, physicians are still investing in them and are open to their potential, the study said.
Physician respondents also said that they'd be willing to spend more time using technology if their EHRs could yield insights unique to their patients (71%). Furthermore, nine out of 10 physicians also agreed that access to quality and performance measures specific to patients is key to the shift to value-based care.
The study also found that co-investment in health IT between physicians and health plans may be the answer, with 85% of health plan executives saying co-investment in health IT would accelerate value-based care adoption.
"This finding supports other research that shows health plans experience greater benefits from the implementation of information technologies, such as EHRs, than the providers that implement them," the study said. "Perhaps health plan executives are mindful of the significant investment required of physician practices to implement HIT solutions and the potential for co-investment to help surmount this challenge."