Share this item with your network:
Strategic insight for health IT leaders

sudok1 - Fotolia
Transition to value-based care supported by data analytics
As hospitals begin to make the shift to a value-based care model, healthcare data analytics can detect patients with the highest risks and identify disease trends.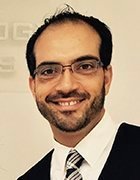 By
Over the last several years, there has been a significant push by the Department of Health and Human Services to encourage the transition to value-based care. This shift would reward healthcare providers who prioritize improving patients' outcomes. To that end, the federal government has introduced several initiatives around value-based care for Medicare and Medicaid providers.
Providers can participate in Merit-Based Incentive Payment Systems and advanced alternative payment models, as well as other pay-for-performance initiatives. Hospital IT leadership is looking to technology to help them support the transition to these new payment models and achieve improved patient outcomes.
Key patient indicators
The transition to value-based care requires that providers be able to measure and highlight overall improvements in a patient's health. Providers can achieve value-based care by measuring key patient indicators and reducing hospital readmissions and health complications. In general, healthcare professionals agree that providers must proactively manage the health of their patients and react quickly to any problems to achieve that goal.
But it's easier said than done. In the past, physicians did not have constant access to data that could provide them with indicators to monitor. In fact, most EHR systems focused primarily on capturing data during the care episode and waiting for the next encounter to add more of it. Access to more data is increasing, and the use of remote patient monitoring, internet of things devices and mobile health apps to engage and collect data from patients is opening up new opportunities that allow for more analysis.
Analytics tools can tap into patient and population health data and deliver key insights that support care delivery and overall productivity.
With access to new data sets, relying solely on the EHR is no longer sufficient. The need for tools and technologies that deliver more insights around a patient's health is a contributing factor to the success of hospital value-based care initiatives. Analytics tools can address the challenges hospitals face when it comes to mining the data to deliver on value-based care. Several hospitals are ready to further invest in analytics to support their transition to value-based care because of advancements in data visualization tools, machine learning and data mining capabilities.
Key analytics insights
Analytics tools offer hospitals the opportunity to tap into patient and population health data and deliver key insights that support care delivery and the overall productivity of their teams. The benefits of these tools extend to several areas:
real-time analysis of data from multiple data sources to monitor patients;
patient dashboards to monitor a patient's overall health and key improvement measures;
discovery of population health trends;
custom rules based on specific data triggers, which can be used to create follow-ups if certain patient health indicators are met;
performance insights on staff productivity;
data mining capabilities to discover insights on different patient conditions; and
data analysis to determine the most effective treatment plans for patients.
Healthcare IT will continue to emphasize the value of adopting analytics tools within hospitals, and for good reason. Predictive, descriptive and prescriptive analytics can provide hospitals with valuable insights that support the transition to value-based care. Analytics also ensures that hospitals don't overburden physicians and instead implement solutions that streamline and deliver key indicators on patients when needed.
Dig Deeper on Federal health care policy issues and health care reform