News
Stay informed about the latest enterprise technology news and product updates.
Health plans moving quickly to value-based payments
Health insurance payers are accelerating their move to value-based payments at a remarkable rate, according to a new survey by HealthEdge, a vendor of financial-administrative-clinical software systems for health insurers.

Download this free guide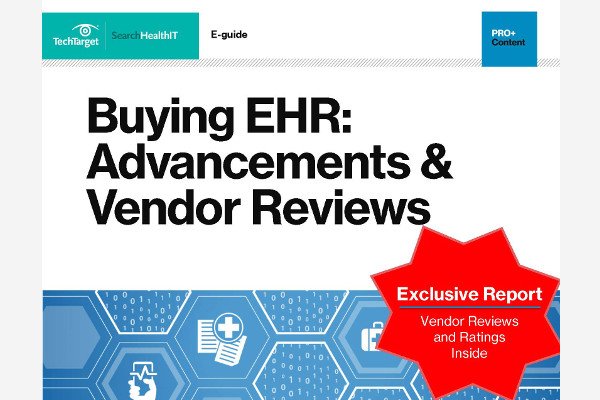 Download: Essential EHR Advice. PLUS, Epic, Cerner & More Product Reviews From Your Peers!
A recent SearchHealthIT survey revealed 41% of your peers are planning EHR upgrades in 2017. That's why we've compiled this 35-page e-guide, to review key features of EHR systems and explore how EHRs are adapting to consumerization, new care models, and other health IT trends.
By submitting your personal information, you agree that TechTarget and its partners may contact you regarding relevant content, products and special offers.
You also agree that your personal information may be transferred and processed in the United States, and that you have read and agree to the Terms of Use and the Privacy Policy.
For its fifth annual "State of the Payor" survey, HealthEdge polled 100 senior executives at payer organizations and found that 80% of health plans following Medicare are shifting to value-based payments, a dramatic jump from the 50% that were adopting value payments when the survey first launched in 2011.
The survey also revealed a robust tilt toward technology and IT in the industry, with 73% of the insurance execs reporting they are planning "major, technology-driven transformation at their organizations," Ray Desrochers, HealthEdge executive vice president, said in a release.
"The transition to a digital business is now required to provide members with the consumer-friendly, retail-like experiences they expect, effectively participate in new healthcare business models and drive new levels of operational efficiency," Desrochers said.
Other key findings:
Payers' support for accountable care organizations (ACOs) is decreasing, from a high of 69% a few years ago to 55% this year
Mobile technology (69%) and social media (59%) figure prominently in payers' plans, while wearable health technology devices still are of only modest interest (20%)
A majority of payer organizations still manually process 20% to 40% of claims, showing that while automation is the rule, paper claims still are abundant
For managing patients, payers are prioritizing innovative care coordination strategies, such a social media engagement and mobile capabilities
Over the next three years, payer organizations are planning to support or participate in:
Value-based benefits (rewarding members for what insurers consider) healthier choices), 48%
Value-based payments, 80%
ACOs, 55%
Next-generation consumer-directed health plans, which actively encourage patients to manage their own health and healthcare spending, 36%
Insurance exchanges, 68%
Enhanced care management, disease management and utilization management programs, 51%