Share this item with your network:
Strategic insight for health IT leaders

popyconcept - Fotolia
Threats grow common for mobile healthcare apps, data
Mobile healthcare apps are convenient and prevalent, but they also potentially open up risky security pitfalls for hospitals and physician practices.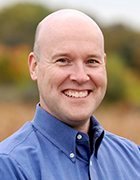 By
To explain my feelings on mobile healthcare apps, let's look at my checkbook.
I admit it: I don't do any banking on my smartphone. I say that, remembering full well the aggravation of wasting my lunch break at the local bank to deposit an occasional paper check or firing up my laptop at home to transfer funds between accounts. I could have used a mobile app instead, right?
The roadblock for me is trust. I still don't feel comfortable handling banking duties on a mobile device; I don't want anyone grabbing my account information from a mobile transmission.
So if mobile banking doesn't pass muster, it won't surprise you that using mobile healthcare apps for my medical matters seems light years away to me.
This issue of Pulse bolsters my viewpoint. Today, mobile data envelops healthcare like a blanket, but not many of us are really sure what's going on under the sheets.
Mobile data envelops healthcare like a blanket, but not many of us are really sure what's going on under the sheets.
As the industry marches toward big data, analytics and related technologies designed to illuminate and manipulate health information, behind the scenes CIOs concede their health IT systems are about to be hacked―if it hasn't happened already.
SearchHealthIT news writers Shaun Sutner and Kristen Lee come at the dilemma from different angles: Sutner looks at the trends in healthcare mobile security, including the notion that mobile healthcare apps with security vulnerabilities are being rushed out the door by developers, while Lee checks on the mood of IT pros whose job it is to monitor potential data theft in hospitals, physician practices and health systems.
I'm generally cautious about sweeping statements that predict "it's not a matter of if, but when," but as mobile health data balloons bigger and bigger, the target becomes easier to hit for the bad guys.
Let's cross our fingers that health IT has enough sheriffs out there to keep the digital peace.
How are you safeguarding mobile data in your organization? Drop me a line at [email protected] or let me know on Twitter @Scott_HighTech.
Scott Wallask
News Director, SearchHealthIT
Next Steps
Data security, convenience and productivity create appealing healthcare apps
A look at mobile wish lists in healthcare
Dig Deeper on Mobile health systems and devices