Genomics is the study of human genes and chromosomes. The human genome typically consists of 23 pairs of chromosomes and 24,000 genes. In medicine, genome and DNA sequencing -- determining the exact structure of a DNA molecule -- are done to learn more about a patient's biology.

Download this free guide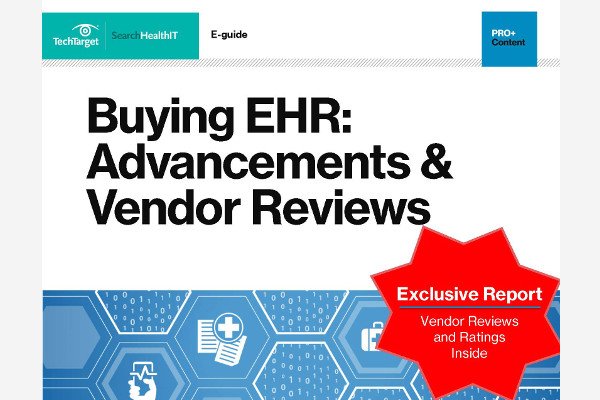 Download: Essential EHR Advice. PLUS, Epic, Cerner & More Product Reviews From Your Peers!
A recent SearchHealthIT survey revealed 41% of your peers are planning EHR upgrades in 2017. That's why we've compiled this 35-page e-guide, to review key features of EHR systems and explore how EHRs are adapting to consumerization, new care models, and other health IT trends.
By submitting your personal information, you agree that TechTarget and its partners may contact you regarding relevant content, products and special offers.
You also agree that your personal information may be transferred and processed in the United States, and that you have read and agree to the Terms of Use and the Privacy Policy.
Genomic studies uncover the genetic makeup of patients, including their genetic differences and mutations. All of that information can be used to form a care plan specific to patients' individual genetic composition, rather than treating them with a one-size-fits-all approach.
Mapping a human genome is time-consuming and produces a terabyte of unorganized data. If that data were easier to store and comprehend, more healthcare providers could use it to diagnose and treat patients, or use it as a form of clinical decision support. Recent strides have been made in genome sequencing efficiency. It took Nationwide Children's Hospital -- based in Columbus, Ohio -- one week to analyze the same data set that was studied over 18 months during the 1,000 Genomes Project. That project was the first to sequence the genomes of a large group, an endeavor that could benefit population health management.
Some pilot projects have targeted integrating genomics capabilities into providers' electronic health record systems as their goal. Genomics is considered part of personalized or precision medicine, a model of healthcare in which providers customize treatment to fit each individual patient's needs and genetic configuration.
U.S. President Barack Obama announced a $215 million Precision Medicine Initiative in early 2015, a disease prevention and treatment program that is committed to evaluating and caring for patients as determined by their unique lifestyles and genes. $130 million of the initiative was assigned to the National Institutes of Health to start compiling a group of a million or more patients to share their health and lifestyle data for research purposes, with the remaining funds given to the National Cancer Institute to study cancer genomics.
Continue Reading About genomics
Dig Deeper on Clinical decision support systems
PRO+
Content
Find more PRO+ content and other member only offers, here.