Share this item with your network: Strategic insight for health IT leaders

zentilia - Fotolia
Manage
Learn to apply best practices and optimize your operations.
Taking the pain out of EHR data migration process
EHR data migration expert Sean West of HealthPort offers strategies to make changing EHRs go smoother -- including negotiating with consultants.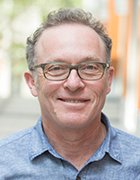 SAN DIEGO -- Discontent with first-generation EHRs, mergers and acquisitions among healthcare providers, and compliance with evolving government regulations finds many physician practices and hospitals planning to replace legacy software with updated systems.
But what about moving the patient data in those legacy applications into the new data systems? This sometimes difficult transition can be fraught with EHR data migration traps that can breed inaccuracies and possibly lead to medical errors.
Yet data migration is on the immediate agenda of 30% to 50% of physician practices, according to Sean West, vice president and general manager for conversion services at Alpharetta, Ga.'s HealthPort, necessitating strategies to make them go as efficiently and as error-free as technically possible. IT managers play a role in making that happen.
Planned migrations critical
Careful planning is essential, West told health information management professionals at the 2014 convention of the American Health Information Management Association (AHIMA). Well-executed conversions should take place over a 60- to 90-day period for small organizations, and take as long as a year for big hospitals.
"A lot of organizations put it off until the last minute," he said. "This can have terrible consequences. Make sure you start in time."
Among the unintended costs of poorly executed conversions -- such as frantic weekend data migrations -- are business operations slowdowns that can triple the cost of the conversion itself, West warned. Other key considerations for data migration are minimizing compliance and other financial risks.
Tips for successful migrations
These are West's five steps for successful EHR data migrations:
Start early
Form a committed team
Gather requirements; decide what data to convert
Engage a data analyst, internal or external
Test
Four recommended migration routes
As for broad data migration strategies, West recommends these:
One-time data conversion. Upload the past 36 months of data into the new EHR. Store the data from the past four to 10 years at a lower level of indexing. Upload as much discrete information as possible. Definitely include most recent lab results, last two office visits, any preventive testing, mammograms and colonoscopies.
Create a system-to-system interface. This will ensure constant online access and make it possible to see everything in the new EHR. The potential drawbacks of an interface include the cost to support and maintain the old EHR, the multiple systems involved, and the toggling between systems that's required.
Use multiple systems. Perceived as less expensive than conversion because some vendors allow read-only access at lower annual maintenance pricings, but carries risk of significant productivity reduction and overlooking items critical to patient care.
Install a vendor neutral archive (VNA). Best of both approaches, with recent data migrating to the new EHR and older information stored in the online VNA. Other advantages: Data is easily available and retrievable; supports HIPAA compliance for entire lifecycle; accommodates all types of data including audio, video, DICOM images and scanned documents; ensures interoperability and control of your data.
VNAs, tips on consultants, and warning flags
In his talk, West said that VNAs are gaining in popularity and momentum as they take over from older picture archiving and communication systems.
"We see this being employed more and more today as people need a repository that is vendor-neutral and does not encumber EMR performance," he said. "And it does ensure interoperability."
West cautioned health information management professionals against simply following the lead of a consultant who says, "We'll do whatever you need." Physician practices should also negotiate from their new vendors how many hours of support will be needed to ensure that the imported legacy data is efficient and accurate, he advised.
"You should see a statement of work before you see a scope of work," West said.
Other warning signs:
Output problems. Many physicians incorrectly think anything not in a scanned image will "migrate" out of the legacy system.
Free text conversion. Many first-generation EHRs supported free text in certain fields that can be problematic to convert.
Migration costs. Trying to avoid the expense of a conversion vendor by sticking it out with an old system for as long as possible can have vast, negative consequences.
Interface challenges. Before buying a new system, always know its exact workflows for data import and export and the formats it supports.
"Preload" as you go. Some vendors don't include the true cost of conversion to avoid delaying the sale. Using in-house staff to rebuild patient histories is not cost-effective and harms the patient experience.
Finally, West said that physicians and their practices should have these questions for their new vendors before they buy a system: What is the preferred method of importing discrete data? What data formats can be imported?
Let us know what you think about the story; email Shaun Sutner, news and features writer, or contact @SSutner on Twitter.
Dig Deeper on Electronic health record (EHR) implementation