Share this item with your network: Strategic insight for health IT leaders

iSTOCK/GETTY IMAGES
Manage
Learn to apply best practices and optimize your operations.
Supply chain automation supports cost reduction, quality improvement
Supply chain automation can help providers make it through payment reform, as well as improve care quality and efficiency.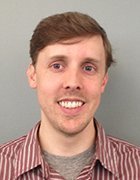 By
Health reform and the transition away from fee-for-service payment models are putting a lot of pressure on hospitals to find savings or boost revenues. Rather than starting with cutting back physician compensation or trying to bring in more patients, hospitals may want to consider supply chain automation.
Virginia Mason Medical Center in Seattle focused on automation in an effort to become more efficient. Milrose Mercado, Virginia Mason's administrative director of supply chain management, said the hospital's efforts to reduce manual order entries have decreased waste on transactions and provided the organization with a greater amount of data, which makes it easier to spot inefficiencies.
The hospital will soon be implementing a "perpetual inventory" system, which Mercado said will allow administrators to see exactly what products are on hand at any given time, reducing overstocking and eliminating the problem of expired stock.
There's not a problem of having the right product at the right time. There's a problem of having too much product all over the health system without any tracking or controls.

Mike Deluca,
senior director of supply chain solutions and consulting services, UPMC
"This is where the automation piece is very helpful," Mercado said.
Expired stock is a prevalent problem in healthcare. Organizations have a tendency to overstock rather than understock, but since most products have limited shelf lives, overstocking can lead to waste.
Mike Deluca, senior director of supply chain solutions and consulting services at the University of Pittsburgh Medical Center (UPMC), said the need to have the right supplies on hand has typically been an excuse for hospitals to stock too much of everything. This not only leads to the problem of expired products, but it also means hospitals are devoting valuable space to storing unnecessary items.
"There's not a problem of having the right product at the right time," Deluca said. "There's a problem of having too much product all over the health system without any tracking or controls."
To try to solve this problem, UPMC consolidated all purchasing into a centralized department. This made it easier to eliminate pockets of buying among the health system's various departments and automated greater pieces of the procurement process. The system commercialized its supply chain services in 2008 with the creation of Prodigo Solutions, which is still affiliated with UPMC. The company helps other hospitals follow a similar path toward contract compliance, automation and improved data quality throughout procurement.
Deluca said eliminating manual ordering will help hospitals prepare for health reform by enabling them to understand the true cost of treating patients. Part of the reason why costs differ so much from hospital to hospital and physician to physician is because few providers have a true understanding of their own supply costs, which makes it impossible for them to charge uniform rates for care. But when orders are digitized, it will enable administrators to analyze costs more closely and help them start to squeeze out variations.
Understanding where variations in costs come from is important now, but it will become even more important in the future as providers are increasingly moved to global or capitated payment systems.
"Not only do we have to get the care right, and not only do we have to take care of a patient both inside the hospital and when they leave, but we also have to make sure that from procedure to procedure we are coming up with an average cost and holding physicians accountable for that cost," Deluca said.
But supply chain automation isn't just about reducing costs. Karen Conway, executive director of industry relations at trade exchange vendor GHX, said supply chain sits at the intersection of cost and quality. By getting automation right, hospitals can improve care.
For example, automating the ordering of implantable devices -- like hip and knee replacements and cardiac rhythm management devices or stents -- could support value-based purchasing quality improvement initiatives. Additionally, Conway said these devices, especially orthopedic implants, often come with many ancillary parts, all of which make tracking usage complex. Still, nurses and device representatives are forced to manually write down items used, including lot and serial numbers to track orders and make sure everything is ready for surgeries.
There's a lot of room for error in this process, Conway said, but eliminating it will be key to meeting requirements of health reform that task hospitals with improving cost transparency and taking a population health approach. Accurate documentation improves adverse event reporting and helps clinicians gauge quality among specific patient populations.
"If we're not doing the basics right, we'll never get there," Conway said.
Hospitals are increasingly catching on to the importance of supply chain automation, she added. But data remains unstandardized and integrating procurement systems with EHRs and practice management systems remains a barrier that must be broken.
Let us know what you think about the story; email Ed Burns, news writer, or contact @EdBurnsTT on Twitter.
Dig Deeper on Health care inventory management systems and software