Share this item with your network:
Strategic insight for health IT leaders

Luis Louro - Fotolia
Providers make final push before ICD-10 deadline
Internal testing, employee education and training are three of the most important actions providers should take ahead of the ICD-10 deadline.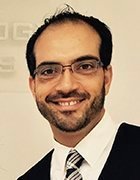 By
It's crunch time for providers preparing for ICD-10. All of their planning will soon be tested, because there are no signs the ICD-10 deadline will be delayed again. Although there are only a few weeks left before the Oct. 1 deadline, there are some final tips organizations can take to ensure that they won't encounter significant issues when making the transition from ICD-9 codes to ICD-10.
Many healthcare organizations have already updated their systems to code diagnoses and submit claims as required by ICD-10. The majority of staff members have likely also received the necessary coding training by now. Still, there are a few additional actions providers can take to ease the transition to using ICD-10 codes:
Provide on-demand training: There are groups of users at every healthcare facility that would benefit from additional interactive ICD-10 training. Their organizations would also gain by giving employees the freedom to review ICD-10 educational materials at their leisure. There are businesses that offer these types of resources, including EHR vendors. An online coding conversion tool called ICD-10 Charts offers customized online training based on a physician's medical specialty.
Conduct additional testing: Despite the recent adjustments made by CMS that added some leeway to claims processing, it is crucial for healthcare organization to thoroughly test their billing and EHR systems to confirm that they can transmit medical claims with valid ICD-10 codes that are accepted by clearinghouses and payers. One of the changes made by CMS declares that physician claims will not be denied for insufficient specificity during the first year after the ICD-10 deadline, as long as a valid ICD-10 code from the right family was used. CMS has also offered providers the option of submitting test claims to establish that the coding information and formatting are valid. This testing simulates the ICD-10 claims submission process and gives providers an early look at potential issues that may arise after Oct. 1.
Reinforce internal support and communication: As with any implementation of clinical or billing systems, system champions will emerge at hospitals and medical practices. These are individuals who were able to successfully prepare, test and implement the new technology without significant resistance. It's very important that the organization lean on those individuals and have them share their success and any lessons they learned in the process. Similarly, ICD-10-savvy users should be available to aid other employees during the go-live period.
Readying for the ICD-10 deadline is likely to require more than training, testing and support.
Readying for the ICD-10 deadline is likely to require more than training, testing and support. Healthcare organizations must also be financially prepared in case of claims denials that could result in reduced Medicare reimbursement payments. CMS is also offering flexibility in this area, as it promised to permit advance payments to physicians in cases where Medicare contractors can't process a claim because of issues with ICD-10. Some relief is being offered by CMS as part of changes announced in July around advanced payments on claims that may be held up in processing state. Providers shouldn't rely on help from CMS to ease the transition to ICD-10 -- those that do will end up playing catch up to keep pace with healthcare organizations that have spent years preparing.
About the author
Reda Chouffani is vice president of development at Biz Technology Solutions Inc., which provides software design, development and deployment services for the healthcare industry. Let us know what you think about the story; email [email protected] or contact @SearchHealthIT on Twitter.
Next Steps
Health Level Seven International CEO discusses ICD-10
Increase in number of medical codes could improve patient results
A light-hearted sample of medical codes in ICD-10 catalog