Share this item with your network: Strategic insight for health IT leaders

Wilm Ihlenfeld - Fotolia
Evaluate
Weigh the pros and cons of technologies, products and projects you are considering.
Missing chunk of Open Payments data raises concerns
Why up to one-third of Open Payments data won't be available in the public database is one reason supporters and detractors alike are prodding CMS.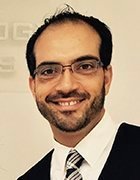 By
A new public website lets visitors look up information regarding gifts and payments given to teaching hospitals and physicians by device manufacturers and pharmaceutical companies. This data, collected in the CMS Open Payments system, is required by the Physician Payments Sunshine Act.
September 2014 marked the first time that data collected from August 2013 onward became available to the public. Many physicians and medical device manufacturers voiced their concerns about disclosing this data and sought a delay in the website's release.
Generally, their concerns focused on two topics: the sensitive information that could be taken out of context by patients and lack of confidence in the data. The uncertainty about the data quality stems from the fact that CMS has twice announced that some data would not be included in the data sets made available. CMS also experienced a hiccup during the physician-review portion of the Open Payments process. A physician who was checking his reported financial interactions noticed that the information of another physician of the same name was included in his record. This problem, among others, was troubling enough that life science trade associations PhRMA and AdvaMed took notice and submited their concerns in a letter to CMS.
In their letter, the trade associations noted that "CMS has announced that it intends to withhold as much as one-third of the data that was submitted by manufacturers … it is not clear why this volume of data is being withheld."
Those in favor of launching the site as planned argued it was too late in the process to stall the release. For example, several manufacturers had made considerable financial commitments in preparation for the launch, by training their sales team and customizing their sales systems to ensure proper tracking of payments to physicians. Although the Sunshine Act is seen by many as a way to encourage transparency, its effect on patients and CMS remains to be seen.
Historically, CMS has encountered technical difficulties with some of the Web technologies it has released to the public. Several of its websites, including Healthcare.gov and the Open Payments site have undergone significant downtime for maintenance. Another issue that remains unresolved is whether physicians will be able to access accurate data that relates to them, and if they will be able to contest any inconsistencies.
About the author:
Reda Chouffani is vice president of development at Biz Technology Solutions Inc., which provides software design, development and deployment services for the healthcare industry. Let us know what you think about the story; email editor@searchhealthit.com or contact @SearchHealthIT on Twitter.
Next Steps
Freedom of Information Act now applies to Medicare payments
CMS asks for public comment on Medicare reimbursement publication
Dig Deeper on Federal health care policy issues and health care reform