Share this item with your network:
Strategic insight for health IT leaders

il-fede - Fotolia
How PHR vendors can drive interoperability, patient engagement
Personal health record vendors seek to gain widespread adoption among patients by centralizing patient-generated data and medical records.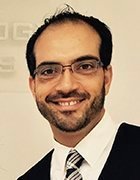 By
Today, many online personal health record vendors offer free data hosting services for patients as a means to attract them to store data on their servers.
However, despite the no-charge model, many PHR sites suffer from a lack of widespread adoption that has commonly been linked to a lack of easy access to patient data that resides in many of today's closed EHR systems.
As a result, a few vendors have opted to shut down their websites, while others continue to support the early adopters with the hope that the push for interoperability will accelerate and more data can be easily transitioned into their systems. If interoperability allows more personal health record (PHR) vendors to enter the market and easily transfer data to their systems, their business could morph into a fee-based service model where they charge for additional services.
Integration and storage figure into PHRs
PHR products currently available in the marketplace fall into two categories. The first is technologies offered by the EHR vendor, which tends to have a tighter integration with the platform that holds its records. These systems are typically offered by the hospital to their patients so that they not only have access to their health records, but also have the ability to schedule appointments, view lab orders and pay their bill. The second is products from PHR vendors that are independent from any EHR seller and typically focus on enabling the storage of patient-generated data and health information that's imported from an EHR extract where possible.
In reality, patients' data is likely to live in more than one EHR system. This makes it challenging for patients to maintain their records under one provider's system.
As a result, they are forced to use multiple systems. In most cases, it's not a desirable situation. But as we experience the federal and public push for improved interoperability in EHR systems, hope is given to independent PHR vendors that soon the task of connecting and exchanging data from EHR systems will become a reality.
Bridging patient-generated data and EHRs
Once PHR vendors begin to offer connectivity to a wider number of EHR systems, patients will see that these vendors play a much bigger role and offer a number of different services to them. There are two aspects to what PHR vendors have the opportunity to help solve in the marketplace as patient records flow to their systems:
Similar to what providers envision their EHRs will be able to offer in the future -- one in which patients' health data will be accessible to them under one system -- PHR vendors are looking to deliver the same functionality, but for patients, not providers.
A number of PHR service providers have also opted to incorporate patient-generated data from medical devices, wearables and fitness trackers into the patient's record. Patients find it valuable to go to one place and see all their personal information, including information from other family members consolidated and stored in one system regardless of what their primary care physician or hospital uses.
Offering additional services to assist patients
With more comprehensive data available within the PHR systems, vendors can provide more value to their users. For starters, access to this information gives vendors the opportunity to offer additional services to those who can benefit from them based on their health condition. Some of the services that may be available to patients include the following:
advanced chronic disease management and monitoring services;
life coach services to help support patients with their conditions;
patient education based on their health condition;
genomics that would assist patients in incorporating their genetic details into their record;
eVisits for routine checkups and follow-ups;
virtual support communities;
advanced analytics and assessment of their record by third-party AI solutions;
health monitoring and support services, such as transportation and health coaching.
Some of these may be paid services where patients would be billed either one time or periodically via a subscription.
With the ever-increasing need for patients to become more engaged in their care, PHR solutions are able to make that task a little easier for patients. Thanks to the ability to offer medical data in a meaningful and user-friendly way, patients are able to consume it and take advantage of some of the additional services available. However, it remains to be seen whether patients will be willing to pay for PHR services or if insurance payers will contribute to or assist with that.
Dig Deeper on Personal health record software and services