Share this item with your network:
Strategic insight for health IT leaders

beawolf - Fotolia
Hospitals, medical records software vendors must step up to share data
Data analytics in healthcare is at a crucial point, as EHRs must share more data and beef up interoperability. This ambitious order rests at the feet of vendors and providers.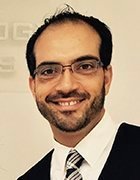 By
Healthcare analytics efforts continue to steer around the challenges of interoperability within medical records software systems, and such potholes may affect patient outcomes.
To conquer these problems, hospitals and physicians must strive to share data freely, and electronic health records (EHR) sellers must make their technology more collaborative.
Interoperability issues stem from well-intentioned efforts. The increasing demand for improved, outcome-based payments is putting healthcare organizations under pressure to change the way they manage the care of patients. Some hospitals recognize the serious need for better clinical data exchange and collaborative care.
Health data analytics brings wide appeal
As a result, more emphasis is being put on data and the use of analytics to help detect and prevent sick patients from worsening.
For many high-performing organizations, analytics offers an opportunity for descriptive and predictive capabilities around operational optimization, financial performance, population health management, patient satisfaction, marketing reach and clinical insights by taking advantage of both clinical and business data.
The value that analytics provides physicians and patients is straightforward: More insights gleaned from patient health information leads to better, evidence-based decision making and improved patient outcomes.
Despite the overall confidence in what analytics brings to healthcare, having access to the right data is a thorny issue. In the current care models being initiated -- such as accountable care organizations and patient hubs as part of different population health management endeavors -- multiple health organizations come together to collaborate on the care of a set of patients.
Looking ahead, successful implementations of analytics may come from community-based hospitals.
However, even with all the advantages analytics offers, common barriers remain, including the lack of data and limited accessibility to relevant clinical and non-clinical information. That inaccessibility often comes at the hands of medical records software lacking in health IT interoperability.
Some popular EHR systems with wide hospital deployments still do not offer viable solutions for true accessibility and openness. Despite the existence of integration capabilities, it is too difficult to connect and access the data within these popular systems, according to some health IT professionals.
Coordination of care is likely to begin with a patient's primary care physician (PCP). These caregivers need to connect with other health and social entities outside of their organization, possibly using different EHR systems. Adding to the headache is that, for many independent PCPs, the high costs of integration and lack of funding to build connections and interfaces to hospitals makes the potential of analytics an unrealistic goal.
Greater EHR access would provide patients and physicians with a fuller picture, which may include data from specialists, PCPs, medical devices and other entities.
Local healthcare hubs want to access data
Looking ahead, successful implementations of analytics may come from community-based hospitals that make the most of their infrastructures and offer a data hub in which all relevant information is accessible to participants. Under such an arrangement, local physicians and others can contribute their data and open up their systems.
This setup is similar to the privately managed health information exchanges (HIE) that have successfully connected different health organizations and enabled them to exchange data. The difference between an HIE and a community data hub is that the hub focuses on applied analytics funded by the hospitals involved, and all of the participants are able to use it.
EHR vendors need to tackle interoperability concerns, too. Enabling claims, social data and clinical data from multiple systems to be connected is the responsibility of the companies selling medical records software and applications.
If vendors don't take action, it may rest with the government to require EHR systems to have interoperability capabilities, or else analytics will constantly face the challenge of lack of access to the right data.
But even when we define a future state in which all EHR systems can interact and exchange information, a number of concerns remain surrounding data governance, ownership and security. The journey is long to a barrier-free data analytics environment in healthcare.
Dig Deeper on Clinical data analytics software and systems