Share this item with your network:
Strategic insight for health IT leaders

Fotolia
Healthcare VDI remains an important investment
Many providers have pondered or attempted a healthcare VDI installation. Find out common reasons some of those projects weren't successful.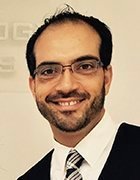 By
It's hard to imagine that not every healthcare IT department has considered, or installed, a virtual desktop infrastructure. Despite the apparent benefits of a virtual desktop infrastructure and its standing as a mature technology, some organizations have struggled to justify purchasing and deploying a healthcare virtual desktop infrastructure (VDI).
But many factors are spurring the growth of healthcare VDI. Some of them are the increased demand for zero clients within healthcare facilities, the need for streamlined desktop management and enhanced user mobility experience, and the elimination of storing protected data at the desktop layer. These examples also help push IT departments to create a strategy to eliminate traditional thick clients at each station.
Equally as important as what is driving VDI in healthcare are the factors that can damage a healthcare VDI initiative. The following are common problems that can become major hurdles for any hospital looking into installing VDI.
VDI can be complex to manage and maintain if not done right.
Lack of clear ROI: With hospitals facing fierce competition and reimbursement cuts, all new projects -- including those undertaken by the IT team -- are not immune to criticism. Creating a business plan that projects the return on investment for a VDI project is a must for the project to get off the ground. Failure to do this may lead non-IT employees to brush a VDI installation off as an expensive endeavor that could be avoided by simply trading desktops for newer machines.
Lack of end user buy-in: Some end users see VDI as a new, smaller PC. The reality is VDI is more than just a zero client. End users will gain added flexibilities with endpoints. Their desktops will be more secure and accessible from a number of devices. This offers a new level of mobility for clinical staff, who will have improved accessibility to all health systems including, X-rays, labs, EHRs and other clinical repositories.
Failed pilots: In order to run a successful healthcare VDI pilot, a hospital IT department must first ensure that its hardware environment meets the specifications required to run a successful test lab. Without proper support, a VDI product will likely suffer from poor performance and receive negative feedback from users. Some IT departments have avoided VDI disasters by reconsidering their approach -- in response to poor test results -- before they went ahead with a full VDI launch.
VDI can be complex to manage and maintain if not done right. Purchasing new hardware and software, adjusting old systems and retraining staff members are some of the costly requirements that can stop an IT executive's healthcare VDI plan in its tracks. Despite its flaws, VDI is still considered one of the better ways to replace traditional desktops with an alternative server side option that offers flexibility and data protection to its end users.
About the author
Reda Chouffani is vice president of development at Biz Technology Solutions Inc., which provides software design, development and deployment services for the healthcare industry. Let us know what you think about the story; email [email protected] or contact @SearchHealthIT on Twitter.
Next Steps
Healthcare VDI helps IT with mobile device management
desktop virtualization widely adopted by systems with many users
Threats to VDI demonstrated at Black Hat 2014
Dig Deeper on Workflow and process management software and systems