Share this item with your network: BACKGROUND IMAGE: iSTOCK/GETTY IMAGES
Managing mobile devices and meeting HIPAA compliance

iSTOCK/GETTY IMAGES
Manage
Learn to apply best practices and optimize your operations.
HIT managers tackle hospital wireless implementation challenges
A group of experts offers hospitals wireless networking implementation tips.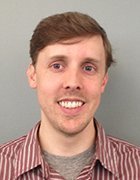 By
The Rutland Regional Medical Center in Vermont was originally built about 50 years ago, which is not terribly old by hospital standards. But Michael Catrini, director of IT infrastructure at the hospital, said the age of the facility still presents some surprises that can make setting up the hospital wireless services difficult.
Catrini said that many departments have changed locations in the building over the years. Rooms that were once used for X-rays, for example, may now be used to house patients, many of whom are hooked to monitoring devices that are connected to wireless networks. However, getting signals out of these X-ray rooms, which are typically lead-lined to block radiation, can be a challenge.
This type of challenge is not unique to Rutland Regional. Hospitals across the country experience difficulty setting up wireless infrastructure because of a variety of physical features, such as thick concrete walls built around steel beams. As the country's health care system continues to embrace a range of technologies that rely on wireless networks, solving these issues becomes crucial to hospital IT success. For IT managers, there are a number of ways these problems can be addressed.
Hospital IT should look beyond Wi-Fi
Hospitals need to keep in mind that Wi-Fi isn't appropriate for all uses. Rick Hampton, wireless communications manager at Boston-based Partners Health System, said vendors typically push Wi-Fi-based technology on hospitals, and since most people are familiar with how well Wi-Fi systems can work from their personal experiences, hospital staff rarely question whether Wi-Fi is the right solution.
It isn't always, Hampton said. For example, a bedside device may not have to send its data across a large physical space. A Bluetooth connection may work fine in this case.
"The greatest fallacy is that Wi-Fi solves everything," Hampton said. "Wi-Fi does not solve everything. Why use Wi-Fi, which is a local area technology, when what you may need is a personal area technology? Different technologies were meant for different use cases. The trick is figuring out how to use all of these together."
Hampton recommended that hospitals develop a strategic plan detailing the things they want to accomplish with their wireless networks and use this to identify the technology that best suits their needs. Furthermore, hospitals should not believe all the claims of vendors, who may only offer Wi-Fi or cellular infrastructure. One single approach to wireless networks won't work, he said, and hospitals should work with their vendors to find the range of applications that will support their needs.
All this wiring, all this connecting is just a rat's nest of physical pieces of wire. We just can't do it; we have to do it wirelessly.

Marc Bloom, M.D.,
director of perioperative technology,
New York University Medical Center
He also suggested that hospitals review the recommendations of the International Organization for Standardization, in a standard set titled IEC 800001-1 Ed.1: Application of Risk Management for IT Networks Incorporating Medical Devices-Part 1. This document, which Hampton said has been endorsed by the Food and Drug Administration, describes ways hospitals can ensure devices connected to their wireless networks support patient safety, are effective and minimize data breach risks.
Plan for the long term
Wireless technology is still new at most hospitals. Some health care providers began using it for limited purposes, but found that expanding the infrastructure was necessary, as staff came to rely on wireless for a broad range of functions. It is increasingly clear that wireless is here to stay, which means that hospitals should have long-term plans.
Marc Bloom, M.D., anesthesiologist and director of perioperative technology at NYU Langone Medical Center and faculty member of an NYU research center called NYU Wireless, said he has seen a progressive shift toward greater reliance on wireless ever since the organization started allowing medical staff to carry cellphones during their shifts, a recent change in policy.
As doctors and nurses started to rely more on these devices for communicating with each other, it became clear that cell reception in the building was poor. So the medical center installed internal cell antennas. However, this proved to be costly and inefficient, particularly compared to WI-Fi, Bloom said. The hospital now enables Voice over Internet Protocol, calling on its Wi-Fi network to allow physicians to communicate while on the move, but this represents one more process that can take up bandwidth on the network.
Putting in place a single plan for implementing wireless technology earlier in the process could have helped avoid this kind of incremental progression. Bloom said the medical center now has a "blanket" of wireless access points throughout the hospital, which is starting to ease wireless congestion. This is important given the growing use of networked technology. For the medical center, using wired systems is not feasible with all the devices that must now connect to networks.
"We want wireless solutions," Bloom said. "All this wiring, all this connecting is just a rat's nest of physical pieces of wire. We just can't do it; we have to do it wirelessly."
Prioritizing traffic is key
Catrini said he experienced similar problems at Rutland Regional Medical Center. The hospital began setting up routers in a haphazard manner throughout the facility. This created coverage gaps, frequency interference and problems in prioritizing traffic.
To solve these issues the medical center decided to rip and replace its existing system. But before any new access points were established, Catrini said he and his team spent six months planning the initiative, which involved a full site survey to identify potential problem areas. The team also identified the wireless functions it felt were most important for patient care.
Developing processes for prioritizing traffic over the network was one of the most important considerations during the hospital IT planning stage, Catrini said. He wanted to make sure that if bandwidth becomes tight at any point, signals from patient monitoring devices take precedence over non-critical administrative functions. To accomplish this, the network looks at the source and destination of signals to identify their function.
"That was a challenge for us -- to make sure that our medical data traffic took precedence over other types of traffic," Catrini said.
Ultimately, ensuring effective wireless networks are up and running will play an important role in advancing health care, Bloom said. While hospitals can continue to deliver effective services with their existing patchwork networks, failing to address hospital wireless problems will allow inefficiencies to persist, preventing gains in quality of care delivery.
"We're beginning to see problems, and limitations mean lack of forward progress," Bloom said. "As we move forward we need to have better interoperability and better communication and more reliable connections."
Dig Deeper on Wired and wireless networking for health care