Share this item with your network:
Strategic insight for health IT leaders

pressmaster - Fotolia
Five common concerns of cloud services in healthcare
While the cloud is gaining traction in healthcare, some hospital executives are hesitant to adopt cloud services due to concerns about data security and HIPAA compliance.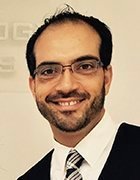 By
With the ongoing expansion of the digital footprint in hospitals because of increased electronic health records adoption, IT departments are turning to cloud services to address some of their scalability issues. However, despite the pressing need for IT to quickly grow their infrastructure, many hospital executives have questions about cloud costs, security and reliability. Executives also feel uneasy about adopting cloud services in healthcare without addressing these concerns upfront.
There have been varying levels of cloud adoption in hospitals over the past decade. The early adopters maximized the use of the cloud by having most of their systems hosted outside their facilities, while others hesitated to entrust their environment to an external entity. Regardless, concerns about cloud services in healthcare will affect all IT groups at some point.
Data security regulations delay IT cloud adoption. Protecting the digital assets of an organization is a top priority for IT. For hospitals, that also means making sure cloud services comply with HIPAA. Therefore, a cloud provider may have to prove it has the appropriate security practices and capabilities in place to protect health data. This process can delay some of the decisions around cloud adoption since IT must perform its due diligence to ensure that the data is adequately protected.
Some view cloud as an all-or-nothing move. When it comes to adopting cloud services in healthcare, the reality is that IT doesn't have to completely move its workloads to the cloud to begin the cloud journey. While it can be a desired future state, many IT executives recognize there are several application constraints that would make shifting everything to the cloud all at once difficult. To address that concern, several cloud providers have been encouraging their customers to take a hybrid approach. That involves keeping some systems within on-premises environments and moving others to the cloud. This flexibility allows IT to take a staged approach and reduce the potential risks of doing a full cloud migration.
Cloud-hosted services may not be as protected as on-premises workloads. Moving infrastructure from an on-premises environment to the cloud doesn't mean the data and environment are automatically protected. IT still needs to define its disaster recovery strategy and business continuity plan just like it would for an on-premises environment. Cloud providers offer tools that can help simplify some of the backup and recovery tasks, but the planning and implementation must be done by IT.
Cloud costs are unpredictable. Establishing cloud costs is a critical step in determining the feasibility of a cloud move. Cloud providers have offered a considerable number of tools to assist with cost assessment. Microsoft and Amazon offer tools and other resources that scan an environment and estimate the monthly costs. IT departments can also use third-party service-delivery consultants who identify consolidation opportunities to reduce the costs of a cloud service subscription.
Restructuring of the IT team is inevitable. When an organization adopts cloud services in healthcare, one of the first notable changes for IT is the shift from hardware and server support to cloud workloads support. IT managers are then required to readjust some of the roles within their department and offer some of the engineers an opportunity to adapt and learn new cloud skills. That can also lead to engineers shifting their focus toward projects and initiatives that have a bigger impact on the hospital.
Hospitals continue to look to cloud services to reduce infrastructure costs, gain flexibility and focus on technologies that offer growth and enablement. The adoption of cloud services in healthcare will continue to see significant growth as long as hospitals take steps to ensure that they're selecting the right services for their needs.
Dig Deeper on Health care cloud applications and services