News
Stay informed about the latest enterprise technology news and product updates.
Vendors selling into health IT market talk tech to HIT Squad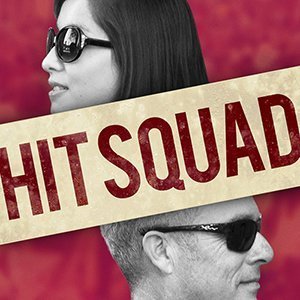 Listen to this podcast
A recent health IT conference was a forum for health IT and cybersecurity vendors to reach healthcare organizations and potential customers; the HIT Squad talks with the vendors.
BOSTON -- They were there to get a crack at the health IT market.
The Health IT Summit was a small conference, at least by the standards of big industry confabs such as the annual HIMSS (Healthcare Information and Management Systems Society) and AHIMA (American Health Information Management Association) conferences, but it drew some influential panelists and speakers and a number of curious provider representatives.
For the dozen or so vendors that occupied a second-floor lobby at the Seaport Aloft Boston Seaport hotel, the mid-June event was a targeted opportunity to gain visibility and reach opinion makers and potential health IT market customers.
For SearchHealthIT's HIT Squad, it was a chance to record an on-the-spot podcast featuring impromptu interviews with some of the vendors, which mostly comprised cybersecurity, population health and cloud companies.
Cybersecurity startup Minerva Labs' Omri Moyal, vice president and co-founder, tells the HIT Squad about his company's strategies for disabling malware and ransomware before it strikes health IT networks.
Meanwhile, Tina Kitchen, senior solutions executive in the security solutions division of Optum Inc., the health IT arm of insurer UnitedHealthGroup, says Optum was also on hand mostly to promote its cybersecurity offerings.
While cybersecurity is critical to healthcare organizations, it is only one of the many technologies they are seeking out these days, such as analytics, to help optimize their health data, Kitchen says. However, she says, without effective security, organizations' other functions may be compromised.
Among other company representatives, HIT Squad members Kristen Lee and Shaun Sutner speak with Sai Subramaniam, vice president of provider solutions for Indegene, a population health company.
Subramaniam says Indegene works with both payer and provider organizations in the health IT market to help produce better medical outcomes for large groups of patients with chronic conditions.
The HIT Squad also connects with Bob Spognardi, New England healthcare account manager for Nutanix, a cloud provider that sells to multiple industries, including the health IT market.
When Sutner asks Spognardi about how the small drone sitting on a box at his booth worked with his cloud, Spognardi laughs and says the device was just a raffle prize.
After chatting for a few moments, the HIT Squad says goodbye and Sutner says he hopes the drone doesn't fly into the cloud.