Probst: National patient identifier would reduce cost, increase safety
Marc Probst, VP and CIO at Intermountain Healthcare, discusses a national patient identifier's impact on patient safety and reducing healthcare costs.
WASHINGTON, D.C. -- By his own admission, Marc Probst, vice president and CIO at Intermountain Healthcare in Salt Lake City, is not enough of a data scientist to explain exactly how much health information exchange would be simplified if Congress were to overturn its ban on a national patient identifier. He just knows in his gut it would make data exchange a lot more efficient.

Download this free guide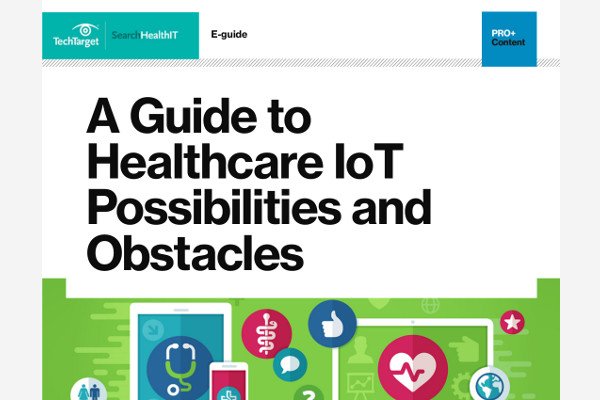 Download Complete Guide to Healthcare IoT Now
Healthcare IoT has the potential to greatly improve patient care – but it's not without its challenges. Download this essential guide in one PDF and learn how to overcome the obstacles: security, data overload, regulations, and more.
In this podcast recorded on-site at National Health IT Week's policy meeting of the College of Healthcare Information Management Executives, Probst talks about the complications that a lack of patient identifier creates. He also explains how software vendors' late delivery of upgrades for meaningful use stage 2 is slowing implementations among providers, and how to illustrate sometimes difficult-to-understand, abstract concepts of health IT systems to legislators in a way that will help them understand the problems CIOs are facing.
Next: An interview with Gretchen Tegethoff, vice president and CIO of Athens (Ga.) Regional Health System. Previous: An interview with Pam McNutt, senior vice president and CIO at Methodist Health System in Dallas.
Let us know what you think about the story; email Don Fluckinger, news director or contact @DonFluckinger on Twitter.