News
Stay informed about the latest enterprise technology news and product updates.
Healthcare IT topics: Cloud, consumerization, wearables are hot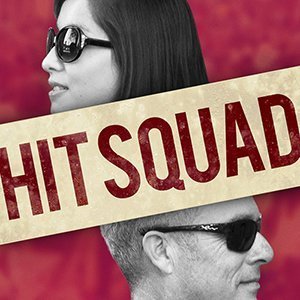 Listen to this podcast
Among the trending topics in health IT are cloud technology, consumerization of healthcare services and wearable devices, says SearchHealthIT editorial director Scott Wallask.
Which healthcare IT topics are trending is always on the mind of Scott Wallask.
Wallask, SearchHealthIT's editorial director and a veteran healthcare and business journalist, is a guest in this episode of the SearchHealthIT HIT Squad podcast series, and he explores some of the healthcare IT topics he thinks are the hottest.
Perhaps at the top of the list is cloud -- a technology the big EHR vendors have been slow to adopt, but which many ambulatory EHR vendors and other health IT companies, as well as healthcare consumers, are picking up on quickly.
"Before ... it seemed like healthcare as an industry was hesitant to get into the cloud, but I think that they're being forced into it now in a lot of ways," Wallask said in the podcast, talking with SearchHealthIT writers Kristen Lee and Shaun Sutner. "So many EHR vendors are going that way and are going to force that change, and public opinion is kind of forcing that. I think people are used to using cloud on a bunch of everyday things."
As for any hype around healthcare IT topics, Wallask, who also oversees websites in the Application Development, ERP and Health IT Media Group of TechTarget, SearchHealthIT's publisher, said 3D printing in healthcare is a "cool application, a cool technology."
"I just don't know how mainstream it is yet," he said.
Wallask said not only are health IT professionals very interested in cybersecurity issues in this time of ransomware attacks and health data breaches at big healthcare providers, but other industries are watching healthcare's reaction to cybersecurity threats.
As for ERP, Wallask said big healthcare organizations are already using it on the back end.
What may be coming soon on a larger scale are efforts to link that information to clinical data for a more comprehensive business view, he said. (It should be noted that some health IT vendors offer healthcare ERP systems.)
And regarding wearable devices in the health and wellness arenas, Wallask said the mobility and health data aspects of wearables are significant to the health IT market.
But he also noted there may be more network availability issues around wearable and patient monitoring devices as more mobile devices connect to healthcare data systems.