Get started
Bring yourself up to speed with our introductory content.
Healthcare APIs, now required by the government, seen as interoperability aid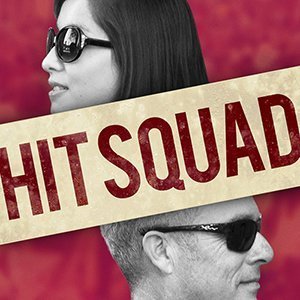 Listen to this podcast
While the government has essentially required APIs, many health IT vendors are looking at them as a key to easier health data interoperability.
Healthcare APIs are on the agenda for many in health IT.
Not only is the government essentially requiring APIs in health IT systems used to obtain federal reimbursement, but many vendors and developers are also quickly adopting APIs and the associated development tools such as FHIR (Fast Health Interoperability Resources).
In the latest episode of the HIT Squad podcast series, SearchHealthIT reporters Shaun Sutner and Kristen Lee talk about recent stories they've done on healthcare APIs.
Sutner recently explored the regulatory environment around healthcare APIs and notes in the podcast that, while the Office of the National Coordinator for Health Information Technology (ONC) is requiring developers to include APIs and to publish API information, ONC is also accepting FHIR as an acceptable interoperability alternative.
Meanwhile, Lee, who wrote about use cases for healthcare APIs, cites one expert she spoke with who sees APIs as a sort of standard or native language for developers looking for easier health data exchange.
However, Lee spoke with another expert who questioned whether APIs are, indeed, the answer to interoperability woes and who said there may not be a business model for healthcare APIs. The issue, the expert contended, is really "political," as in, real interoperability in healthcare may not come until the government mandates standards.
Lee also notes APIs are becoming important in precision medicine.
In addition, in the podcast, Sutner speaks about his recent reporting on blockchain technology in healthcare and how blockchain is seeing strong interest in the financial industry and is also getting attention in healthcare.
Lee notes that blockchain can require significant storage capability and Sutner concurs that that challenge must be met if the technology is to thrive in healthcare. One approach, he says, is to store large volumes of data off of the actual blockchain.