News
Stay informed about the latest enterprise technology news and product updates.
HIT Squad hits Health Datapalooza, telemedicine shows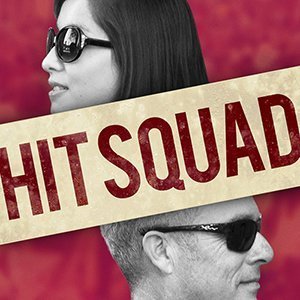 Listen to this podcast
Top federal officials are soon expected to promote a new Medicare reimbursement system. The HIT Squad eyes Health Datapalooza and American Telemedicine Association coverage.
One of health IT's most innovative events is coming up soon in Washington, D.C.
It's called Health Datapalooza 2016. The May 8 to 11 conference will feature a bevy of top federal healthcare officials, as well as a range of health IT and high-tech business thought leaders, speaking on broad intellectual topics around the theme of "liberating health data."
The government contingent includes the nation's top healthcare official, Sylvia Burwell, secretary of the Department of Health and Human Services (HHS); Karen DeSalvo, M.D., national coordinator for health IT and acting HHS assistant secretary; and Niall Brennan, chief data officer and director of the Office of Enterprise Data and Analytics for Centers for Medicare and Medicaid Services.
HIT Squad member and SearchHealthIT news writer Kristen Lee is attending the seventh Health Datapalooza. In this HIT Squad episode, Lee's HIT Squad partner, SearchHealthIT news and features writer Shaun Sutner, says it will surprise few if Burwell and DeSalvo, in particular, use Health Datapalooza as a forum to promote HHS' new value- and merit-based physician reimbursement system.
HHS last week filed preliminary rules to move physicians -- though not yet hospitals -- away from volume-based reimbursement and toward Medicare payments based more on patient outcomes and satisfaction.
Among the nonhealthcare speakers on the Datapalooza agenda are venture capitalist L. John Doerr; Yelp CEO Jeremy Stoppelman; and Charles Ornstein, senior reporter for ProPublica, the investigative journalism nonprofit.
Also in the podcast, Lee talks about her story in progress about a large health system that uses EHRs from the industry's two biggest vendors -- Epic Systems Corp. and Cerner Corp. -- and how the provider wrote its own software bridge to link the two EHRs.
Sutner also previewed his upcoming trip to Minneapolis to cover ATA 2016, the American Telemedicine Association's annual conference and trade show.
The May 14 to 17 event is expected to draw up to 6,000 attendees and will feature the latest remote patient monitoring systems, connected medical devices and virtual visit technology, among other telehealth systems.