Evaluate
Weigh the pros and cons of technologies, products and projects you are considering.
HIT Squad e-health 2016 lookback and IT health predictions for 2017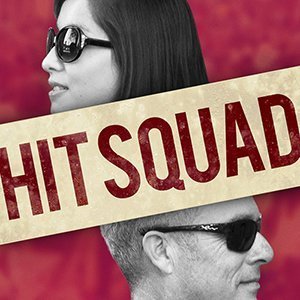 Listen to this podcast
In this podcast, the HIT Squad reviews top 2016 interviews and looks ahead to 2017, with speculation of how new administration will fund government agencies that oversee health IT.
For the HIT Squad, an e-health 2016 lookback ranges from interviews with a top Epic Systems Corp. executive to the CEO of the AARP, and IT health predictions for 2017 that include possible cuts to federal health IT funding.
In this HIT Squad podcast episode, SearchHealthIT writers Kristen Lee and Shaun Sutner recall some of their favorite e-health 2016 stories and videos, which they summarized in a December 2016 video; then they try out some 2017 health predictions focusing on the Trump administration's funding priorities.
In May 2016, Lee snared an interview with Eric Helsher, vice president for client success at Epic Systems Corp., the country's top EHR vendor, in which Helsher spoke to the issue of interoperability, the perceived lack of which is often attributed to Epic.
In this e-health 2016 story, Helsher put the onus for more interoperability on the lack of robust industry-wide standards and defended Epic's efforts in this area, which include memberships in several health IT interoperability groups.
Sutner, for his part, focuses in the podcast on telehealth evangelist Nick Adkins, with whom he recorded a three-part video series, and also on his story featuring AARP CEO Jo Ann Jenkins, who called on vendors to better meet the health IT needs of the elderly.
As for 2017 IT health predictions, Lee suggests that the incoming administration of president-elect Donald Trump could cut funding for key healthcare undertakings that have been strongly supported by the administration of President Barack Obama.
These are:
Sutner notes in the podcast, however, that top Trump advisor Newt Gingrich, the former GOP Speaker of the House, is a big supporter of the National Institutes of Health, the main funding agency of both the precision medicine and brain initiatives.
Meanwhile, Sutner predicts that if the new administration cuts funding for ONC's certified health IT program, a key regulatory function of the agency, it could plunge the industry into chaos.
Sutner also predicts that care coordination systems and workflow processes for healthcare providers will be hot in 2017.