News
Stay informed about the latest enterprise technology news and product updates.
Epic EHR installation a challenge for Massachusetts hospitals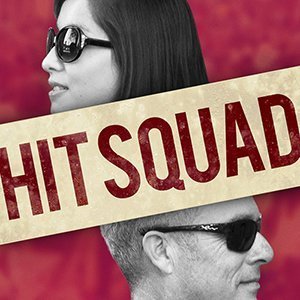 Listen to this podcast
Challenges of Massachusetts hospitals' adoption of an EHR from Epic Systems Corp. and a federal health privacy official's Fitbit experience discussed in HIT Squad podcast.
Massachusetts General Hospital and other hospitals in the Partners HealthCare network faced some daunting challenges when they traded their homegrown system for an Epic EHR.
Implementing the new Epic EHR for clinical applications followed Mass. General's adoption of an Epic revenue cycle management system two years ago.
Mass. General and other Partners hospitals installed the Epic EHR in staggered fashion to coordinate the many clinical departments and help patient care flow more smoothly.
It was a big undertaking, SearchHealthIT news writer Kristen Lee reports in this HIT Squad podcast after interviewing Mass. General CIO Keith Jennings. The Epic EHR went live in April 2016.
Also in the podcast, SearchHealthIT news and feature writer Shaun Sutner talks about the story he wrote about federal health data privacy official Deven McGraw's experience with her Fitbit wearable device.
McGraw, who directs the HIPAA audit program for the Department of Health and Human Services' Office for Civil Rights, uses the Fitbit to track steps and distance in her running workouts and daily activity at work.
A veteran health privacy lawyer and OCR 's deputy director for health information privacy, McGraw says she approves of the FDA's deregulation of most wearable wellness devices but also notes that wearables should safeguard the privacy of data they produce.
McGraw also says she has doubts about the consistent accuracy of her Fitbit's heart rate measurement capabilities, Sutner reports.
In the podcast episode, Lee talks about a recent Boston health IT conference session in which panelists debated information blocking and improving interoperability.
One panelist, Dave Levin, M.D., chief medical officer of health IT API vendor Sansoro Health, LLC, wondered why Amazon and UPS can pinpoint package locations and Google can display all flights regardless of airline but a doctor can't know what happened to his patient in a nearby emergency room a night earlier.