News
Stay informed about the latest enterprise technology news and product updates.
Certified health IT disclosure rules to be enforced, ONC official says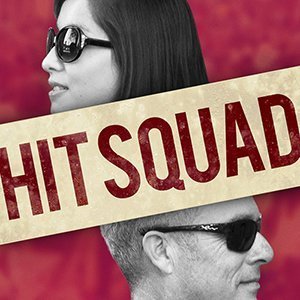 Listen to this podcast
ONC senior policy adviser explains in this HIT Squad podcast the rationale for and benefits of new certified EHR transparency requirements and how they will be enforced.
Federal officials will actively enforce new transparency requirements for certified health IT vendors and developers, according to an official of the Office of the National Coordinator for health IT.
The requirements for certified health IT companies come in the wake of an ONC campaign against the alleged practice of information blocking by some vendors and healthcare providers.
In a HIT Squad podcast, ONC senior policy adviser Karson Mahler tells SearchHealthIT that under new certified health IT rules established by ONC this year vendors and developers must publicly disclose all costs and limitations of their systems.
They also must make transparency attestations about whether they will or will not take additional voluntary actions to provide more openness about their products.
There are several forums for this information including:
In this podcast, Mahler tells SearchHealthIT reporters Shaun Sutner and Kristen Lee that ONC-Authorized Certification Bodies (ONC-ACB), the ISO-certified organizations that do the technical certification work for health IT products, will also oversee compliance with the mandatory disclosures.
According to ONC, the three ONC-ACBs tasked with surveillance and enforcement of the transparency program are ICSA Labs, Drummond Group Inc. and InfoGuard Laboratories Inc.
"They are regulatory requirements, and we're taking them very seriously and plan to enforce them consistently and vigorously," Mahler, a lawyer, says.
Mahler says the new disclosure mandates will help combat information blocking by allowing healthcare providers and other users to more easily compare products.
"Sometimes providers don't know the right questions to ask," Mahler says of EHR vendors that have "very effective sales and marketing teams."
"We're just trying to level the playing field and give providers the information they need upfront," he says.
Mahler says ONC expects most vendors and developers to comply, and notes that they have already started doing so.
If they do not, they face corrective action or even losing certification, Mahler notes.