CHIME group tackles health information security
The Association of Executives in Health Information Security, a new group from CHIME, has accumulated 200 members in two months.
SAN ANTONIO -- Two months ago, the College of Healthcare Information Management Executives (CHIME) launched a new group called the Association for Executives in Health Information Security. It already has 200 members.

Download this free guide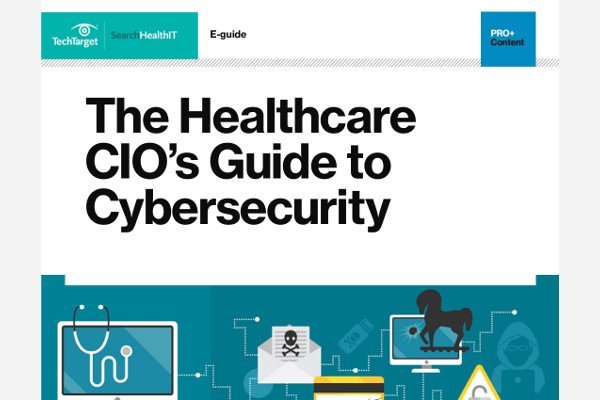 Download: Actionable Healthcare Cybersecurity Insights
There's no magic bullet or single software that can fully secure your healthcare organization – but there are strategies that can help. In this e-guide, get free advice from healthcare CIOs and CISOs to help bolster your cybersecurity plan.
The importance of health data security has skyrocketed in the last few years, said Association for Executives in Health Information Security (AEHIS) advisory board chair George McCulloch, who also serves as CHIME's executive vice president of membership and professional development.
What is driving that newfound importance? Digital data systems -- and the security threats against them emerging weekly, and sometimes, daily -- are too much for the CIO to take care of. Monitoring and defending healthcare provider network environments against these threats have become a full-time job itself.
In this podcast, McCulloch discussed the genesis of the group, the evolving staff needs of both the hospital c-suite and what he terms the "CIO suite," the IT leadership of a healthcare system. He also makes the case for healthcare CSOs and chief information security officers to join AEHIS, outlining present benefits and potential future plans for events hosted by the group.
Let us know what you think about the story; email Don Fluckinger, news director, or contact @DonFluckinger on Twitter.