Get started
Bring yourself up to speed with our introductory content.
Blockchain in healthcare is quickly becoming a reality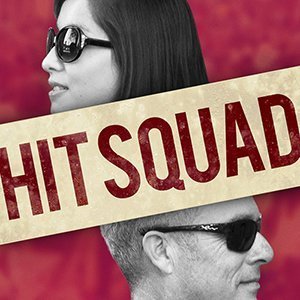 Listen to this podcast
Blockchain technology -- already becoming widely used in financial industries -- is coming to healthcare, as the federal government and big companies get involved.
Blockchain in healthcare is quickly moving from theory to reality.
With blockchain technology already seeing some use in the financial world, blockchain in healthcare could bring security and health data interoperability benefits using the technology's privacy and trust features, SearchHealthIT writer and HIT Squad member Kristen Lee notes in this HIT Squad podcast.
Blockchain is a data structure that can be time-stamped and signed using a private key to prevent tampering and ensure the integrity of data across distributed networks.
Lee reports in the podcast that the Department of Health and Human Services and the Office of the National Coordinator of Health IT recently announced a contest to spur blockchain in healthcare development and research.
Lee notes, given the success of the meaningful use program in incentivizing healthcare providers to adopt electronic health record systems, government involvement could similarly spur blockchain in healthcare.
However, Lee also notes in the podcast that critics say blockchain in healthcare could be stymied by the huge processing power and specialized hardware and software systems needed to harness the technology.
Meanwhile, SearchHealthIT writer and HIT Squad member Shaun Sutner, who is working on a blockchain in healthcare story, reports in the podcast that Dutch healthcare conglomerate Philips AG has started a blockchain research and development center.
The Philips effort is part of the new Gem Health network for companies and individuals working with blockchain around the world. Gem is a blockchain technology vendor in Venice, Calif.
Along with the promise of blockchain in healthcare comes uncertainty and risk, Sutner notes.
A case in point is the recent hacking theft from a Hong Kong exchange of more than $72 million worth of bitcoins, the leading blockchain-based cryptocurrency.
Also in the podcast, Lee relays some tips for providers looking to put telehealth programs into action.
They include targeting specific patient populations and getting patients to engage with telehealth technology.