Get started
Bring yourself up to speed with our introductory content.
Blockchain for healthcare applications envisioned by expert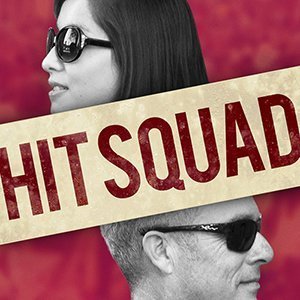 Listen to this podcast
With accelerated interest in applications for blockchain in the healthcare industry, a health IT expert discusses use cases for the technology in health IT.
Blockchain for healthcare is attracting a lot of interest because of its potential to attack some long-standing problems of health IT, such as interoperability and health data security.
Blockchain is, in its form, an electronic public ledger distributed over many computing nodes and all entries. With blockchain, all changes to the ledger must be verified by everyone on the chain.
In addition to underlying the bitcoin cryptocurrency, blockchain is seeing strong interest in the mainstream financial industry.
In this HIT Squad podcast, expert Peter Nichol, a consultant with PA Consulting and the former IT director for the Connecticut State Health Insurance Exchange, talks about how health system CIOs might approach blockchain for healthcare.
"Part of the challenge for CIOs as they come up with new and existing technology is to try to find out how it fits into their existing networks and infrastructure and how they ultimately leverage it to enable business outcomes," Nichol tells SearchHealthIT writers and HIT Squad members Shaun Sutner and Kristen Lee in the podcast.
"We're still kind of on the early part of the adoption cycle" of blockchain for healthcare, says Nichol, co-author of a recent paper on the technology with health IT developer Jeff Brandt.
Nichol also acknowledges in the podcast that there is some risk for CIOs looking at blockchain in healthcare today, but he says he thinks there will be gradual adoption.
The paper by Nichol and Brandt, "Co-Creation of Trust for Healthcare," was among more than 70 proposals submitted to the Office of the National Coordinator for Health Information Technology as part of a blockchain challenge. ONC announced the winners August 29.
As for how blockchain for healthcare can improve interoperability, Nichol says the technology will give patients direct control over their health data, so they will be able to grant access to whomever they want and to send it where they want.
"Leveraging some of the blockchain technologies, we can start to empower the patient," Nichol says.