News
Stay informed about the latest enterprise technology news and product updates.
At health IT conferences, information blocking, telemedicine star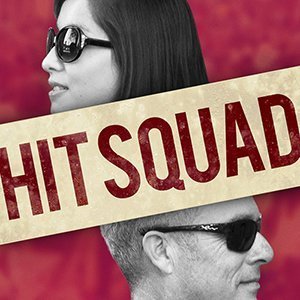 Listen to this podcast
Information blocking and new telemedicine systems are hot health IT conference topics, with government officials pushing interoperability and telehealth finding more adoption.
Information blocking has emerged as the health IT regulatory cause of the moment, even though it appears no one is saying specifically who's doing it.
That issue and new telemedicine technologies such as remote patient monitoring (RPM) systems were spotlighted at recent health IT conferences Health Datapalooza and ATA 2016, the annual conference and trade show of the American Telemedicine Association.
HIT Squad members and SearchHealthIT reporters Kristen Lee and Shaun Sutner staffed the health IT conferences and report back on their most buzzworthy developments in this podcast episode.
In the podcast, Lee reports that Vice President Joe Biden; Republican Sen. Bill Cassidy, M.D., of Louisiana; and the government's top healthcare official, Sylvia Burwell, secretary of the Department of Health and Human Services, all blasted information blocking at Datapalooza.
Both Biden and Cassidy said they had experienced instances of information blocking by healthcare providers when family members were receiving medical treatment.
However, Biden, Burwell and Cassidy did not single out any particular alleged perpetrator of the practice. And ONC, in its report to Congress on information blocking last year, said EHR vendors and providers are culpable, but did not mention any specific names.
Meanwhile, Sutner -- who attended the other of the two recent health IT conferences -- says that sophisticated RPM of patients with chronic illnesses emerged as a key trend at ATA 2016. Another notable development was telemedicine services company American Well's deal with several big healthcare systems.
One interesting RPM application is launching at University of Pittsburgh Medical Center, which is both investing in and contracting with RPM vendor Vivify Health Inc. to use Vivify's connected monitoring kits with a group of 800 congestive heart failure patients.
Also at ATA 2016, attendees said the regulatory climate for telemedicine is improving markedly with the anticipated arrival this summer of the Interstate Medical Licensure Compact, according to Sutner.