Halfpoint - Fotolia
At 2016 CHIME CIO forum, health IT CIO group chief looks ahead
In a podcast from the CHIME fall forum in Phoenix, Russ Branzell, CEO of the health IT CIO organization, explains CHIME's policy agenda for 2017.
PHOENIX -- The CHIME16 Fall CIO Forum opened with good news for healthcare provider CIOs, as CMS further relaxed meaningful use reporting rules to finalize a 90-day reporting period for hospitals in 2017-18.
The College of Healthcare Information Management Executives, at its 25th annual CHIME CIO forum, held this year at the JW Marriott Phoenix Desert Ridge Resort, has long pushed for a 90-day reporting period, rather than a full year.
The healthcare CIO group's CEO and president, Russ Branzell, in a podcast interview from the 2016 CHIME CIO forum, said he and CHIME members welcomed the move by the Centers for Medicare and Medicaid Services.
Branzell tells SearchHealthIT in the podcast that the reporting move, as well as other meaningful use requirements and healthcare rule changes -- which include easing three key reporting measures for hospitals -- are positive developments, but CHIME is still working on other policy fronts.
Meaningful use is optional for hospital systems in 2017 and required in 2018, but it doesn't apply to providers only attesting to Medicaid meaningful use.
While the Medicare Access and CHIP Reauthorization Act of 2015 healthcare law passed by Congress only applies to physicians -- not hospitals -- and phases out meaningful use for doctors, its emphasis on value-based care and reimbursement is being felt by hospitals, too, Branzell notes.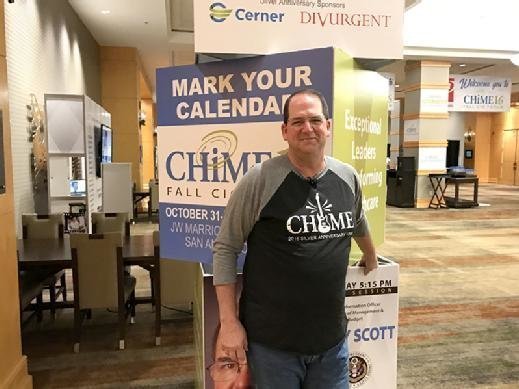 Also in the podcast, Branzell said CHIME will continue to campaign in 2017 for health IT standards and for a national patient identification system.
The 2016 CHIME CIO conference drew 450-plus CIOs from across the country and several hundred more attendees, including vendors and consultants.
Dig Deeper on CHIME CIO forum and education sessions