Evaluate
Weigh the pros and cons of technologies, products and projects you are considering.
2017 hurricanes show importance of telehealth in a disaster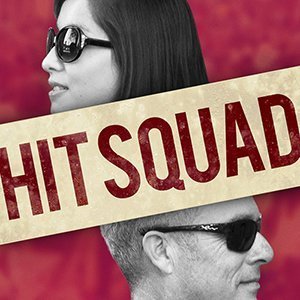 Listen to this podcast
In the wake of an extremely active hurricane season, telehealth providers are ensuring that patients in affected areas can get the services they need without going to the hospital.
As the 2017 hurricane season rages on, the importance of telehealth -- and the ability to deliver potentially life-saving healthcare -- in an emergency cannot be understated.
In this episode of the HIT Squad, news writer Kristen Lee and associate site editor Tayla Holman discuss the role of telehealth not only during a natural disaster, but in everyday scenarios in rural and urban areas as well.
First, Holman talks about how telehealth providers offered services to residents of Florida and Texas who were affected by Hurricanes Harvey and Irma. Nemours Children's Health System, for example, offered free health visits for Florida families with children who needed healthcare during Hurricane Irma. Visits were offered through the hospital's CareConnect mobile app and over the internet.
Next, Lee discusses the importance of telehealth in rural and urban areas. As in big cities, rural areas often have a workforce shortage that can make it difficult for patients to get the care they need. Telehealth also makes it possible for patients to get "time-sensitive care," such as in the case of stroke patients.
Telehealth is also beneficial in urban settings in a non-emergency. When a patient is injured after hours, telehealth can connect them to an available provider. It cuts down on ER visits and costs, and can keep a patient stable until their doctor's office opens.
Insurance companies are beginning to recognize the importance of telehealth, and are moving toward covering remote services at rates similar to health plan visits. Though parity laws haven't taken effect in every state just yet, the number of states that have parity laws has increased from 21 in 2014 to 31 -- and the District of Columbia -- this year.
What do you think of this story? Let us know in the comments or on Twitter at @SearchHealthIT.