News
Stay informed about the latest enterprise technology news and product updates.
Hot in 2016: Data blocking and patient access to personal information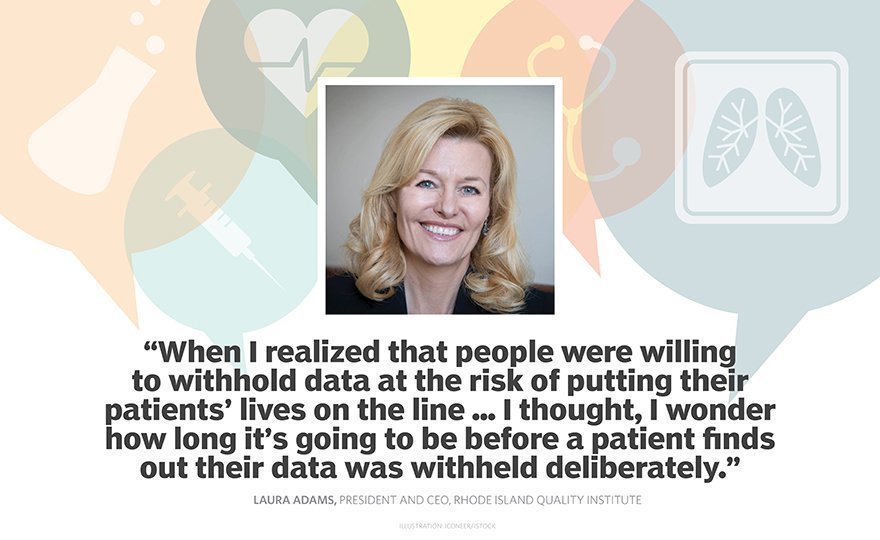 During a panel at the HIT Summit in Boston in June 2016, health IT experts shared their stories of experiencing and witnessing information blocking during a panel session. But these stories were not simply stories of information blocking among vendors, it was information blocking happening between vendors and health information exchanges and, in some cases, the hindering of HIE interoperability among HIEs.
Laura Adams, president and CEO of the Rhode Island Quality Institute, a nonprofit that developed a statewide HIE called CurrentCare in partnership with the Rhode Island Department of Health, spoke at the conference about how certain healthcare organizations in Rhode Island were unable to share data with the statewide HIE. All these healthcare organizations were using a particular electronic health record vendor and these healthcare organizations were unable to share with the statewide HIE due to exorbitant data sharing fees.
Laura Young, executive director of the Behavioral Health Information Network of Arizona, said during the conference that she has witnessed data blocking and a lack of HIE interoperability happening among HIEs as well. She explained that sometimes this is due to the lack of education on how to use an HIE; however, she noted that sometimes HIEs aren't always motivated to educate people how to use it in the first place. She explained that HIEs have a wealth of data that they are able to do analytics on and that, therefore, information blocking among HIEs and a lack of HIE interoperability is happening for business reasons.
The panel of experts generally agreed that information blocking in healthcare is purely political and, more often than not, happens for business reasons.
The experts participating on the panel also shared their thoughts on a possible solution to making HIE interoperability a reality. The solutions included the use of APIs and creating patient-centered records.
View All Photo Stories