News
Stay informed about the latest enterprise technology news and product updates.
Hot in 2016: Data blocking and patient access to personal information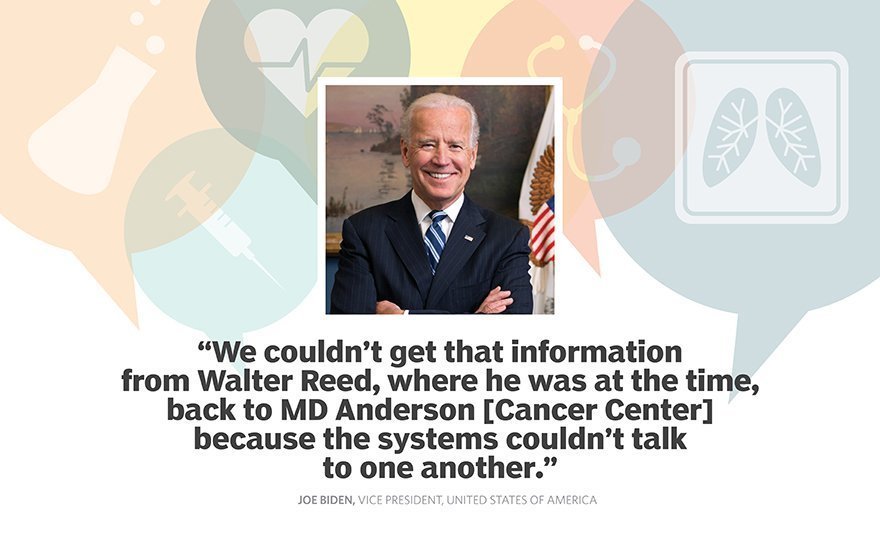 Data blocking does not discriminate, and that was made clear when the vice president of the United States, Joe Biden, shared his personal story at Health Datapalooza in Washington, D.C., in May 2016 about his son battling a brain tumor.
Biden said that doctors wanted to try a last-ditch treatment and inject a virus into the tumor in Biden's son's brain. In order to do that, MRIs were needed. However, Biden said that Walter Reed National Military Medical Center -- where the MRIs were done -- could not get that information over to MD Anderson Cancer Center -- where doctors wanted to try the treatment -- because the systems couldn't talk to one another.
Biden's son, Beau Biden, died in May 2015 at 46 years old. Biden said at the conference that data, or information, blocking can be a matter of life and death.
Another political figure, Bill Cassidy, M.D., a Republican U.S. senator from Louisiana, also shared a personal story of data blocking at the conference. He told the story of how his mother needed to physically bring a disk copy of an X-ray image to a different provider in order to share that information between the two providers she was seeing.
Cassidy expressed how he is in awe of that fact that the healthcare industry has spent billions of dollars on technologies that are not doing what was promised: creating a seamless flow and enabling sharing of data.
Sylvia Burwell, the secretary of the U.S. Department of Health and Human Services, who has blasted data blocking at other conferences, recognized at Health Datapalooza that although the adoption of EHRs has tripled, they do not always work the way they should. She also recognized that, often, data can't move from one system to another and even acknowledged that sometimes hospitals don't want patients to access their data for business reasons.
View All Photo Stories