News
Stay informed about the latest enterprise technology news and product updates.
Five new telemedicine devices and systems shown at ATA 2016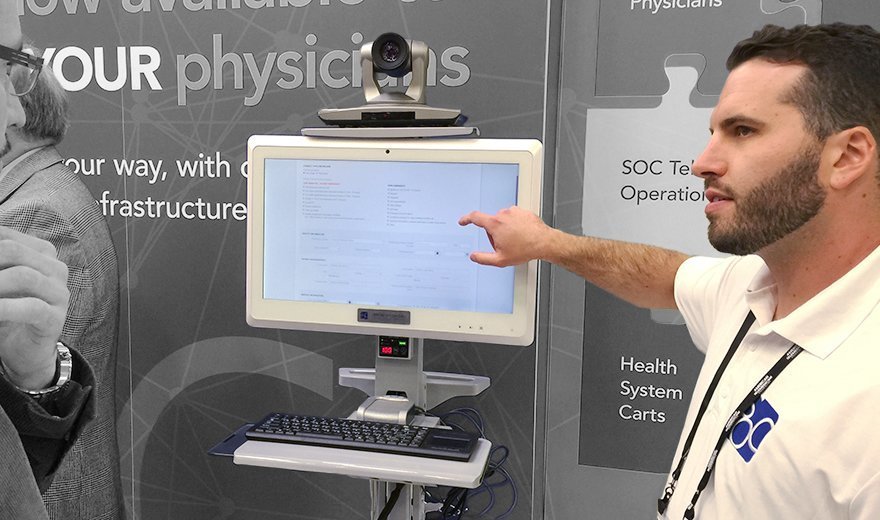 Source:
Shaun Sutner/TechTarget
Visual Editor:
Sarah Evans
Telemedicine specialists on call is the specialty of this Joint Commission certified company.
Physically headquartered in Reston, Va., Specialists on Call, Inc. (SOC) has forged relationships with several hundred hospitals to make telemedicine specialists such as teleneurologists, telepsychiatrists, teleintensivists and others available for consults around the clock.
Stuart Miller, regional vice president, said SOC has provided more than 220,000 teleconsults and handles some 140 stroke teleconsults a day across the country.
One of the big drivers for the service is a nationwide physician shortage, Miller said.
"That's kind of our focus, helping that small hospital have a rapid response," he said. "It's also about keeping patients."
The consultation sessions are usually done in real time using video conferencing technology provided by SOC.
Miller said SOC has a roster of more than 200 physicians on call.
View All Photo Stories