News
Stay informed about the latest enterprise technology news and product updates.
Five innovative examples of mHealth and telehealth technologies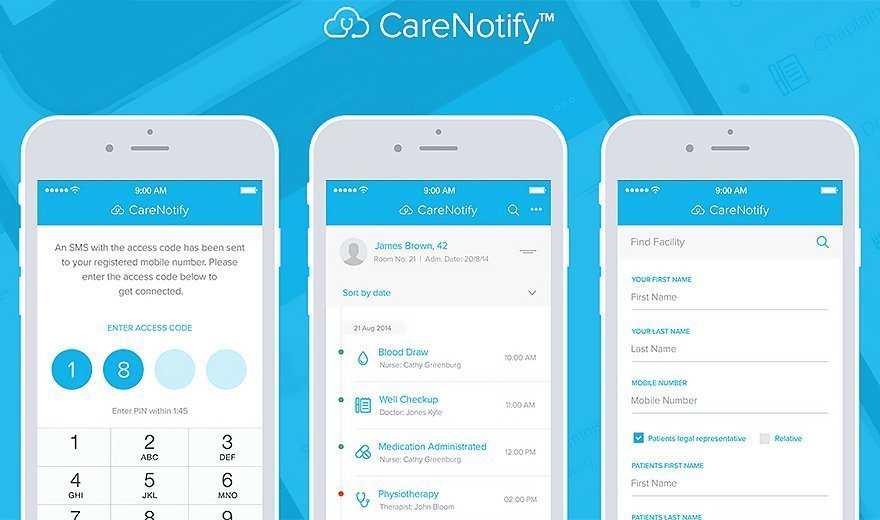 Source:
Courtesy of HealthGrid
Visual Editor:
Sarah Evans/TechTarget
Hospitals struggle with customer service aspects of their business, a problem that HealthGrid Corp., in Orlando, Fla., jumped on with its CareNotify mobile app.
Via a patient's mobile device, CareNotify can improve the patient experience by providing care documents and discharge instructions via secure messaging instead of getting a pile of papers, said Varun Hippalgaonkar, vice president of strategy and business development at HealthGrid.
"We're basically closing the loop," he said. "These touch points between the patient and provider typically have been very cumbersome, what we're trying to do is make them automated and make them mobile."
The way it works is secure links -- which are specific to patients and their phones -- are sent to mobile devices. Hippalgaonkar said the company also uses multifactor authentication to ensure all information is secure.
"We've created a series of what we call mobile experiences for the patient," Hippalgaonkar said. "The thing that really overwhelmed us was the fact that most provider organizations … don't actually have an inherent mobile strategy even though they're consumer businesses, and every other consumer business in the country is now driven by their mobile engagement strategy."
HealthGrid partnered with Miami Children's Health System to develop CareNotify in order to achieve this goal of connecting patients, providers and care teams with secure messaging.
For example, when a patient is supposed to show up for an appointment, the patient can use CareNotify on a mobile device to check in beforehand. Patients can either check in for their appointment while they're at home or when they get to the physician's office, Hippalgaonkar said.
"Similar to what you'd see if you went to the airport," he said.
He added that via CareNotify, education surrounding patients' health can be continuously pushed to them instead of dumped on them all at once when they are discharged.
"How much information is being passed to the patient at the point of discharge? It's overwhelming because patients at that point are supposed to be taking responsibility for their own care, and oftentimes they're inadequately prepared for that," Hippalgaonkar said.
View All Photo Stories