News
Stay informed about the latest enterprise technology news and product updates.
Five innovative examples of mHealth and telehealth technologies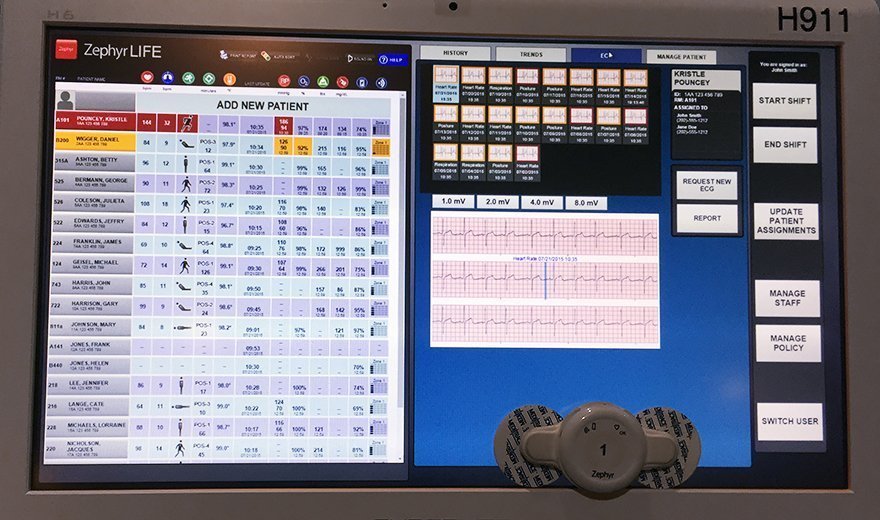 Source:
Kristen Lee/TechTarget
Visual Editor:
Sarah Evans/TechTarget
Medical device company Medtronic has taken many of its existing products and linked them to remote patient monitoring devices through its Vital Sync Platform.
With the platform, a patient's medical information "can be viewable at a centralized work station or … via tablet, smart phone, any mobile device," said Robert Bell, regional sales director at the Bedford, Mass., company.
Medtronic's other products include their Zephyr Hospital and ZephyrLIFE Systems.
"These are some small little mobile pucks that a patient would wear, and this would send out a lot of useful information that would be displayed on a Dashboard," Bell said. For example, in a busy emergency department, a patient waiting for treatment in a hallway can wear one of these wireless devices and have vital signs observed remotely by staff via Bluetooth.
Bell said doctors can then also check trending data about their patients from these remote patient monitoring devices and set thresholds -- a patient's heart rate, for instance -- so that physicians are notified when a patient exceeds certain limits. These "pucks" are meant for patients that can be "a little less intensively monitored than say in the ICU or [patients who] just need some sort of level of observation … in a lower-cost care setting," Bell said.
View All Photo Stories