News
Stay informed about the latest enterprise technology news and product updates.
Five innovative examples of mHealth and telehealth technologies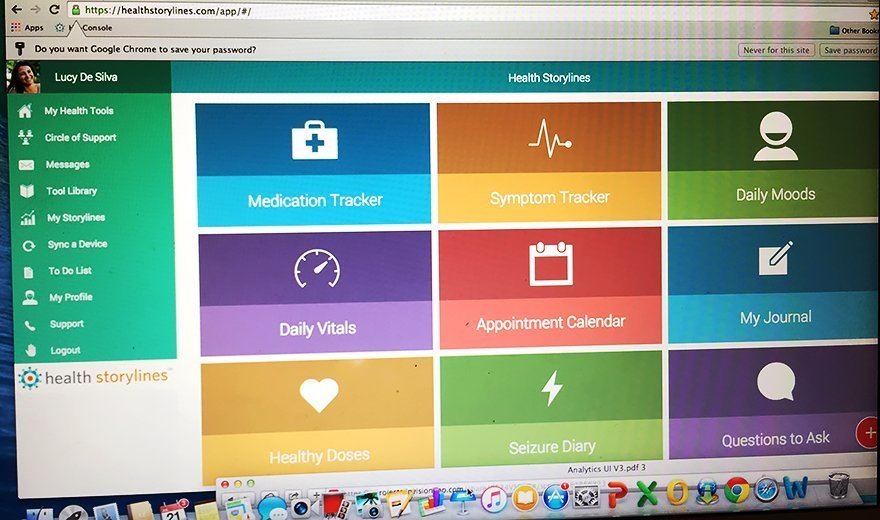 Source:
Kristen Lee/TechTarget
Visual Editor:
Sarah Evans/TechTarget
"We have a technology that has two sides to it, Health Storylines and Patient Storylines. It is an innovative tandem solution, informatics and analytics platform that personalizes self-care and at the same time aggregates de-identified real world, real time data that is transformed into analytics that provide new insight on patient populations," said Leslie Jamison, executive vice president and managing director at Self Care Catalysts Inc. in Toronto. This technology is a software as a service (SaaS) application hosted in the cloud that includes a set of personal health tools -- depending on the patient's condition -- that help patients manage chronic illnesses once they've left the clinical setting, she added.
"The patients' inputs into Health Storylines cumulates into a 'my storyline' summary page where they can learn whether they took their meds [and] what happened to their symptoms and their mood. And they can sync in different devices to it as well," Jamison said. "The 'my storylines' summary can be used as a tool to talk to their nurse or doctor to show what has been happening between visits. So when [a patient hasn't] seen [a doctor] for six months they can come back and say, 'This is what I've been doing, this is what's been going on.'"
This personal health tool also de-identifies and aggregates the data into a "patient story," which allows doctors and physicians to look at real-world patient behaviors. It also helps doctors gain new insight into certain populations, Jamison said. For example, a doctor could look at the data and storylines of patients with epilepsy or diabetes at an aggregate, anonymous level, Jamison explained.
As a result, patients can "change their own daily behaviors based on the insight they get from their inputs into the app but then can also enable a better conversation with the doctor and make health better for them," Jamison said. "You can get claims data, you can get prescription data and biometrics, but you can't get at what's really happening on a daily basis, and looking at that at an aggregate level is really important."
Self Care Catalyst has 12 patient organizations that they have partnered and co-branded with. Jamison said there are thousands of patients using this SaaS application right now.
View All Photo Stories