Evaluate
Weigh the pros and cons of technologies, products and projects you are considering.
Health IT purchasing survey results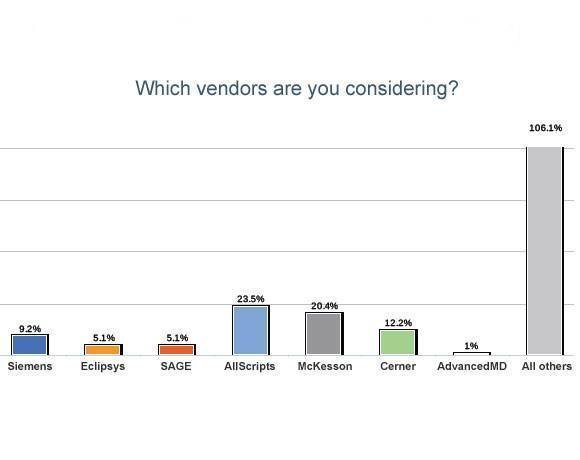 Clinical data taken straight from electronic patient records is the information source on which all eyes are trained. From ICD-10 to quality improvement to interoperability, it's the rich, detailed clinical information that will build hospitals in the future. With so much resting on the electronic health record, providers aren't choosing vendors lightly.
Learn more:
Signs vendors won't last to stage 3 of meaningful use
Buyers guide to EHR vendors
View All Photo Stories