Evaluate
Weigh the pros and cons of technologies, products and projects you are considering.
Health IT purchasing survey results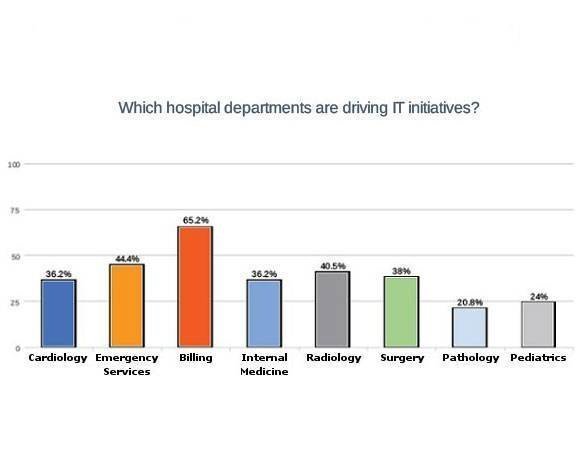 There's no doubt that IT plays a significant role in choosing the technology needed in the hospital. But which areas of the hospital demand that technology? Respondents point to departments such as billing, radiology and emergency services as the biggest users. And that's not a coincidence. With mandates such as ICD-10 on the way, providers will have to revamp their billing systems to accept more robust and detailed patient care information. In radiology and emergency, meanwhile, resource utilization is in the spotlight for efficiency improvements and quality reporting initiatives. How that data is captured and analyzed will be crucial areas for IT to figure out and plan.
Learn more:
Health care in transition: Preparing for ICD-10
Former Health IT Coordinator David Blumenthal discusses the intersection of EHR adoption and HIE
View All Photo Stories