Evaluate
Weigh the pros and cons of technologies, products and projects you are considering.
Health IT purchasing survey results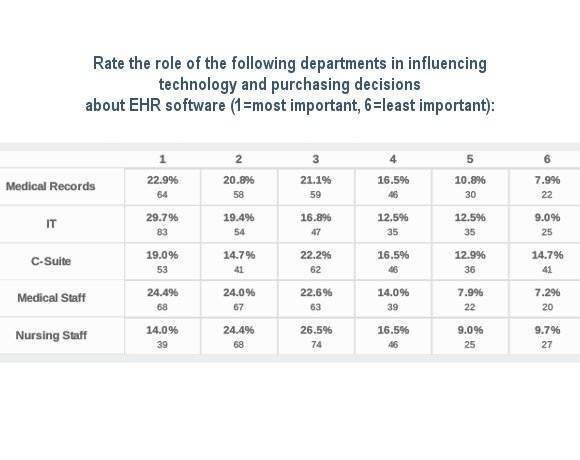 There's little doubt that IT plays a critical role in deciding how those budgets are spent, as well.  Respondents rated their IT experts as top influencers in technology and purchasing decisions, along with medical and nursing staff. Providers have stressed that cross-functional teams are crucial to successful IT implementations.
Learn more:
Connecting storage systems to EHRs
The tricky business of developing information security policies
View All Photo Stories