Evaluate
Weigh the pros and cons of technologies, products and projects you are considering.
Health IT purchasing survey results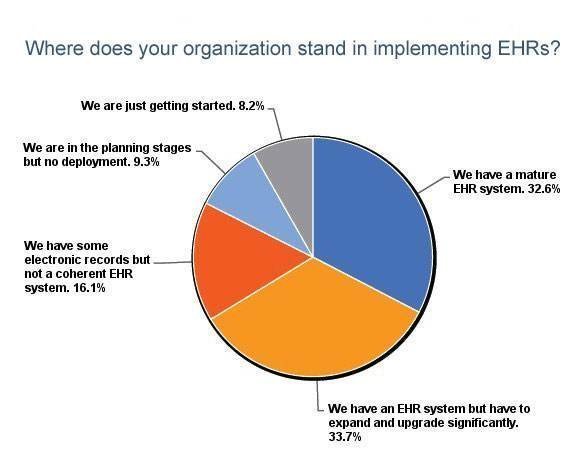 While EHR systems are driving this year's technology investment, there's still much to be learned about how those implementations will occur. Most providers are either considering how to build a coherent EHR system out of myriad electronic records, or how to significantly upgrade an existing system to meet the demands of health care delivery. Although some 32% of respondents are confident they have mature systems, another 17% are either getting started or in the early planning stages.
Learn more:
Assessing the EHR implementation process
Considerations for iPad EHR implementation
View All Photo Stories