Share this item with your network:
Strategic insight for health IT leaders

Luis Louro - Fotolia
With big data, healthcare won't cut it using old-school style
To corral the challenges of looming big data, healthcare organizations -- and physicians -- should bring data analysis tools into their repertoire.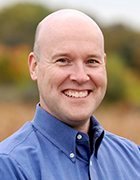 By
When analyzing big data, healthcare folks could easily act like Paul Bunyan.
For those who don't remember, Bunyan was a giant lumberjack of lore who chopped down trees with a huge ax. Bunyan used his brute strength and experience to knock the trunks over.
However, in one version of Bunyan's story, he meets Joe Muffaw, a fella who invented a powered saw. A "man versus machine" tree-chopping contest ensues -- and the machine wins.
Put another way, you don't want to be Paul Bunyan when it comes to technology, said Jay Famico, practice director for technology at SiriusDecisions, a business research and consulting firm in Wilton, Conn.
"I would take Joe," Famico said. "I would take technology every day." Otherwise, you fall behind, he told a keynote audience at the recent SiriusDecisions Summit in Nashville.
As the importance grows for analytics and big data, healthcare organizations face a challenging array of data analysis tools and other technological choices. The wave of data flowing through healthcare sounds like a commercial for "Joe Muffaw at your service," including the following examples:
Data visualization software resting on top of data warehouses as part of new, value-based care efforts.
Technologies such as open systems that can speed EHR interoperability plans.
Digital security measures that protect the mobile data you've got, a concern detailed elsewhere in this issue of Pulse.
Accepting big data: Healthcare professionals wary
The physician can't be the lone quarterback doing all of this.

James Whitfill, M.D.Chief medical officer, Scottsdale Health Partners
It's amazing that physicians cede some of their authority to the number crunching. All those years of medical school, hospital residency and hard work have earned them the right to practice medicine based on their instinct and learning. Yet, some docs fully embrace healthcare big data -- and some even pull back on patient cases to more closely pursue the data science at work.
"We're learning a new skill," said James Whitfill, M.D., chief medical officer at Scottsdale (Ariz.) Health Partners, a clinical integration network and accountable care organization. He spoke at a lunch panel about value-based care during the Health Information Management Systems Society's HIMSS 2015 conference in Chicago.
From a business perspective, the added data in front of physicians helps them determine the actual costs to care for patients -- not just how much an office charges a patient for services, Whitfill said. However, wading deeper into healthcare big data requires a team effort that includes people from the finance and coding departments, all of whom can work with clinicians to better coordinate care.
"The physician can't be the lone quarterback doing all of this," said Whitfill, who also lectures on how IT and population health intersect as an associate professor at the University of Arizona College of Medicine-Phoenix.
In healthcare, big data must drive action
In Whitfill's experience, pockets of physicians and other clinicians have open minds to adopting big-data-based technology to augment patient care. For others, however, doing so is a struggle.
Giving caregivers up-front guidance on how to use data can win more of them over, said Vijay Venkatesan, vice president of enterprise data management at Sutter Health, based in Sacramento, Calif.
Ax-swingers still talk about using big data for healthcare insight, but Sutter Health takes a next-generation approach. "We talk about data to action," said Venkatesan, who spoke during a panel discussion at the SAP Sapphire Now 2015 conference in Orlando. "We need to make a culture that says we need to take action today."
For him, a big piece of that culture change is taking big data from the human body via various devices and integrating it into a patient's EHR.
Venkatesan's views ring true for the Joe Muffaws of the health IT world. Any way you look at big data, healthcare will not get far today simply by swinging its ax.
Scott Wallask is news director for SearchHealthIT. Email him at [email protected] or follow him on Twitter @Scott_HighTech.
Next Steps
Transparency helps public participation with big data collection in hospitals
Next-generation big data products enter healthcare
Podcast explores big data's role in telemedicine
Dig Deeper on Clinical data analytics software and systems