Share this item with your network:
Strategic insight for health IT leaders

Luis Louro - Fotolia
Weathering upcoming changes to medical imaging technology
The technology behind medical image archiving faces changes as we head into 2017, which is welcome news, according to health IT folks we talked to for the new issue of Pulse.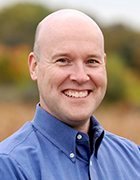 By
Not too long ago, I ran into a volunteer meteorologist from the Blue Hill Observatory. He was sharing photographs taken from the hill's vantage points, such as one picture showing the skyline of nearby Boston.
The guy had a methodical approach to photographing on the hill, aiming his camera in the same direction over the course of months, which allowed him to view changes in the weather at a certain spot over time. For example, one series of shots showed a picnic bench getting covered in snow in the winter before reappearing during the spring thaw.
The meteorologist mentioned that he was charting certain digital aspects of his photographs in the hopes that he could analyze the pictures to either show weather trends or predict certain conditions on an annual basis. And I thought to myself, "He's on the same road as medical imaging technology."
Health IT professionals overseeing vendor neutral archives (VNAs) or picture archiving and communications systems (PACS) are also at the point of trying to piece together a medical story from images. In the case of hospitals, it's not about monitoring snowfall, but digitally tracking heart conditions, perhaps.
The latest issue of Pulse digs into the changes coming to medical imaging technology, including a story from News Writer Shaun Sutner about the overall state of the market. One aspect explored is how modern VNAs now allow physicians to view a patient's X-ray, echocardiogram and magnetic resonance imaging results side by side.
Meanwhile, three health IT experts offer their VNA wish lists as we approach 2017, including a broader palate of formats for medical imaging technology to use. Find out more in the piece by Tayla Holman, SearchHealthIT's associate site editor.
Switching gears, our issue also tackles some early myths about an emerging, ledger-based technology called blockchain which has strong potential in healthcare. We wrap up with a piece that discusses how personal health records portals may only find true value if they integrate with electronic medical records systems and healthcare wearables.
Dig Deeper on PACS (Picture archiving and communication system)