Share this item with your network:
Strategic insight for health IT leaders

adam121 - Fotolia
Voluntary ONC certification requires API-related access
APIs are useful in improving EHR interoperability. From that perspective, electronic medical records that are certified by the ONC must adhere to API criteria.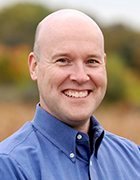 By
Uncle Sam wants you to use APIs in healthcare. Doing so would make you a patriot, an All-American and a more effective health IT professional.
The U.S. Office of the National Coordinator for Health IT (ONC) oversees a voluntary certification program for electronic health record (EHR) technology, conducted through third-party evaluators. As part of ONC certification for EHR systems, any APIs used in that technology must provide application- or consumer-level access to the Common Clinical Data Set, a list that includes basic patient information -- such as name, medications and lab results. The ONC certification provisions set baseline requirements for certified healthcare providers and vendors regarding access to various data requests via APIs.
APIs are in the spotlight for their ability to promote interoperability among EHRs. Our September issue of Pulse examines how APIs blend with interoperability, and we also delve into how cloud-based EHRs might have an advantage over on-premises systems, as hospitals push for greater data exchange among EHR vendors.
At the end of the interoperability rainbow is the notion that once EHRs can exchange clinical information with each other, we're one step closer to having a healthcare system that serves patients whether for a routine visit at their hometown physician's office or for an unexpected trip to an emergency room while traveling cross-country on vacation.
Though voluntary, ONC certification is a serious undertaking for vendors. Failure to live up to certification conditions can result in expensive fines.
Earlier this year, EHR seller EClinicalWorks entered into a False Claims Act settlement with the U.S. Department of Justice over allegations that the company's software did not meet criteria for a certified EHR, according to the government. The settlement cost EClinicalWorks $155 million in penalties, although the vendor admitted no wrongdoing. The case is extreme but still worth noting, as the Department of Justice takes a closer look at potential healthcare fraud.
With that in mind, developers seeking certification for APIs must submit full documentation to ONC, including programming information and syntax. Those are marching orders we can all salute.
Dig Deeper on Electronic health record system (EHR) certification