Share this item with your network:
Strategic insight for health IT leaders

everythingpossible - Fotolia
Value-based healthcare is steeped in technology and policy
Improving patient health outcomes through value-based approaches requires skills from physicians, analysis from technology pros and guidance from federal regulators.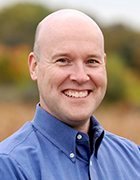 By
Healthcare in the form of value-based care brings together an interesting mix of technology, government policy and medical know-how.
I appreciate the foundations of value-based healthcare, which focuses on federal reimbursements for improving patient outcomes and will eventually replace the traditional fee-for-service setups. In other words, providers receive payment not for the amount of tests they order, but rather if a patient gets better.
A good dose of customer service may be needed to make that happen. Some might label that patient engagement, a term very familiar to clinicians. I compare it loosely to guests at a hotel: They may pay for a room, linens and amenities, but they'll only come again if they're satisfied with their overall hotel experience. Likewise, patients will naturally prefer hospitals they know will make and keep them healthy.
That brings us to technology's role in value-based healthcare, which is the focus of our November issue of Pulse. In many ways, the approach to this type of care is as much analytical as it is medical. It requires software algorithms, big data monitoring and the help of data scientists who understand what the numbers reveal about groups of patients. While improving health outcomes is a personal wish of each and every patient, those wishes taken cumulatively can also be a measure of data trends.
Value-based healthcare is a sign of the government's and society's shifting views on medical treatment.
Part of the value-based care movement is budget-based, no doubt, as Medicare policies undergo constant scrutiny. But the greater good of patients is at play here, too, as we see more and more examples of providers showing patients how to take care of themselves and avoid hospital stays. Value-based healthcare is a sign of the government's and society's shifting views on medical treatment.
OK, I'll step off my soapbox, except to tell many of you that the technology aspect of value-based care may actually take precedence over clinical or regulatory pressures. And integrating existing health IT systems with new software that measures health outcomes will add to your duties. Health IT professionals may not be trained in medicine, but their technology skills will continue to contribute to keeping patients healthy in the 21st century.
Dig Deeper on Federal health care policy issues and health care reform