Share this item with your network:
Strategic insight for health IT leaders

everythingpossible - Fotolia
Tech plays big role in improving the patient experience
The push for better user experience has rubbed off on healthcare with the idea of improved patient engagement. It's no surprise to learn technology plays a role.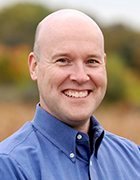 By
At a recent weekly news meeting here at TechTarget, my colleague, Dan Ring, said, "It's all about user experience these days." He was specifically talking about how companies use technology to better engage with employees. But the connections to improving the patient experience are not far off.
Many healthcare executives have put patient engagement improvement high on their to-do lists. And that's good news, because today, all kinds of technology aim to boost how patients are treated in their medical matters.
For example, EHRs, precision medicine and data analytics can give people easier, better access to their healthcare services. And perhaps no other trend speaks to patient engagement more than the Internet of Medical Things.
The new issue of SearchHealthIT's Pulse looks at how the digital revolution seeks to improve the patient experience with enhanced care and better clinician interactions. News and features writer Shaun Sutner tackles these issues in our cover story, looking at how the Internet of Medical Things is becoming reality. For example, family members can track a relative's surgery in real time on a screen from the waiting room.
Meanwhile, news writer Kristen Lee profiles a Pittsburgh-based CIO who tapped innovation to bring health IT from his hospital to physicians in the country of Colombia. The goal was to deliver consistent care to patients regardless of their location in the world.
Contributor Reda Chouffani continues with the theme, noting that data collection technology can help to alert clinicians about patients' health problems while they're in the hospital -- and also possibly keep patients away from trips to the emergency room while at home.
In some respects, even HIPAA has a goal of improving the patient experience.
The ability to use data to aid home-based preventive care is another huge aspect of improving the patient experience, in my view.
Also, in our IT Essentials column, a consultant outlines why risk assessments are key to preparing for upcoming HIPAA audits from the Department of Health and Human Services' Office for Civil Rights. A close look at technology can play a big part in such assessments, but don't forget to keep the big picture in mind: If a HIPAA breach occurs, IT managers must understand their role in restoring day-to-day hospital business.
So, in some respects, even HIPAA has a goal of improving the patient experience. To borrow some words I noted at the start, for health IT professionals, it's all about patient engagement these days.
Dig Deeper on Health care cloud architecture