Share this item with your network:
Strategic insight for health IT leaders

beawolf - Fotolia
Survey with CHIME shows how trends in healthcare tie to tech
SearchHealthIT's recent IT purchasing intentions survey -- done in conjunction with CHIME -- points to technology spending priorities at the top of CIOs' minds.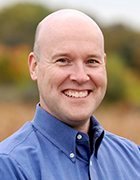 By
Trends in healthcare -- both good and bad -- often tie directly to technology.
Tighter data security, improved patient engagement and better analytics from business intelligence all show great staying power for health IT departments.
That wish list is a big inspiration behind our 2017 Health IT Purchasing Intentions Survey, which we conducted earlier this year. By polling hundreds of professionals working in hospitals, ambulatory clinics and other healthcare settings, we peek into future technology buys and let you compare your own organization's plans with those of your peers.
I'd be remiss if I didn't mention the cooperation we received on sending out the survey from the College of Healthcare Information Management Executives, or CHIME, a trade group that represents the interests of healthcare CIOs. CHIME's staff members have been useful to SearchHealthIT over the years in helping us track down executives to interview for stories or gather information about trends in healthcare IT.
Thank you, everyone at CHIME, for your support and assistance with this survey.
This executive briefing offers highlights of some of the more important findings from the survey, including year-over-year comparisons of what drives technology purchases in hospitals and plans for security measures. We also provide an in-depth look at the current state of patient engagement technology based on survey responses.
Let me know if there are other IT trends in healthcare purchasing that we should write more about or what your experience has been trying to budget for technology.
Dig Deeper on Health care IT management and organization