Share this item with your network:
Strategic insight for health IT leaders

kentoh - Fotolia
Patient involvement in care needs a nudge from technology
Perhaps it's been overstated that healthcare trails other industries when it comes to adopting software, but patient engagement offers a worthy way for hospitals to catch up.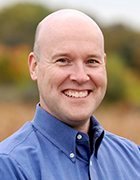 By
In today's world, efforts to boost patient involvement in medical care are hit and miss.
On one hand, online patient portals have improved rapidly. It's also possible to email and possibly even text your physician (although beware of what is texted). And retail pharmacies are trying hard to understand the medical needs of their customers in the hopes of getting more frequent, non-urgent visits from patients.
On the flip side, things ain't perfect. My employer offers an 800 number for telemedicine consults, and I waited two hours for a call back only to hear that a doctor still wasn't available. I decided to move on to an online search at that point on ways to treat a minor burn (MayoClinic.org is my favorite go-to for informal medical info).
Health IT tries to catch up
From the broken-record cabinet comes the observation that healthcare often lags behind other industries when it comes to technology -- in this case, software that enhances patient involvement in care.
Convenience goes a long way when paired with technology.
Retail has been strongly behind customer relationship management platforms for years. Hotels use analytics to better track the properties where customers enjoy staying as well as other preferences. Even my local car repair shop emails me when my power steering fluid needs to be replaced.
Hospitals, thankfully, seem to be warming up to the idea that managing their patients is, in some respects, similar to dealing with retail customers.
Convenience and mobility can motivate patients
Convenience goes a long way when paired with technology, as our cover story in March's Pulse reports. For example, check out the mileage one hospital gets from using TV remotes that include a little "health button" among the options.
Another feature examines a research firm's predictions for patient engagement efforts over the next five years and beyond. A mobile-first aspect to patient involvement is among the top likelihoods.
I can only imagine how cool it would be for all of us to be updated on our medical information in much the same way we monitor our social media feeds. From that perspective, a tool that brings a real-time approach to patient involvement in care is at the top of my wish list.
Next Steps
How to implement a customer relationship management strategy
Here are five ways a virtual assistant can increase patient engagement
Innovation Spotlight: Zillion Group pushes interactive healthcare video
Dig Deeper on Health care cloud applications and services