ONC outlines future healthcare technology plans ahead of HIMSS 2014
On the eve of HIMSS 2014, a federal agency's plan to make patients the center of care by 2020 looks attainable, at least to our health IT expert.
In the Office of the National Coordinator for Health IT's recently released issue brief "Using Health IT to Put the Person at the Center of Their Health and Care by 2020," the agency set forth its health IT plans and goals for the next six years.

Download this free guide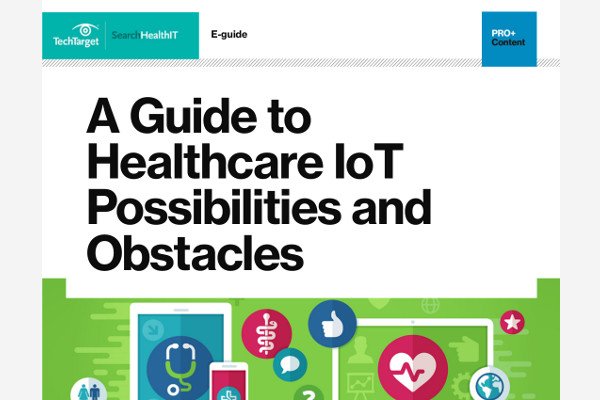 Download Complete Guide to Healthcare IoT Now
Healthcare IoT has the potential to greatly improve patient care – but it's not without its challenges. Download this essential guide in one PDF and learn how to overcome the obstacles: security, data overload, regulations, and more.
While there will be some challenges and likely more policy adjustments between now and 2020, patients will benefit from IT changes.
The agency envisions "the power of each individual is developed and unleashed to be active in managing their health and partnering in their health care, enabled by information and technology." Considering today's healthcare technology trends and advancements, I sincerely believe the vision described by the ONC is attainable.
The ONC outlined these three goals:
Establishing patient accountability, engagement, awareness and self-management. With the assistance of mobile devices and other technologies, patients will be able to track and monitor their habits as well as manage some of their health conditions.
Streamlining medical information exchange. Data flowing from either wearable devices into an EHR or information such as lab reports or medical images must be easily accessible by any care team member or patients.
Making care more collaborative. Care teams need to work together on a patient's condition and interact with the patient.
Some regulatory programs, such as meaningful use, are helping medical practices move toward meeting the ONC's goals. Outcomes-based reimbursements will also help drive adoption of team-based collaborative patient care environments.
Many of these healthcare technology goals will be accomplished sooner rather than later. While there will be some challenges and likely more policy adjustments between now and 2020, patients will benefit from IT changes. Healthcare costs, we hope, will decrease and stabilize. Ensuring better patient outcomes is another improvement that can be reached through the use of health IT.
About the author:
Reda Chouffani is vice president of development with Biz Technology Solutions Inc., which provides software design, development and deployment services for the healthcare industry. Let us know what you think about the story; email editor@searchhealthit.com or contact @SearchHealthIT on Twitter.