Share this item with your network:
Strategic insight for health IT leaders

popyconcept - Fotolia
Mobile technology in healthcare looks toward a brighter future
Patients, physicians and health IT pros have different needs and concerns with mobile technology in hospitals. The future points to greater mobile use -- with the help of IT.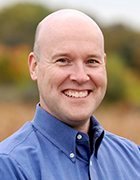 By
In 2017, mobile technology in healthcare can mean different things to different people.
For patients, mobile devices are the gateway to improving engagement with healthcare providers. Viewing lab test results, getting pinged about upcoming appointments and maybe even having a video consult with a nurse from home are all on the wish lists for those who run their lives via smartphones.
Clinicians have a different set of mobile needs. Accessing health IT systems from a phone or tablet -- perhaps a physician has to see Mr. Mac's electronic health record right away while dining in a restaurant at 9 p.m. -- has always been a strong desire of the medical crowd.
And then there are the IT folks, who look at mobility from more pragmatic angles. For example, IT managers may worry about whether the hospital's wireless network can support the demands of everyone's mobile device. And ensuring secure access to protected patient information is paramount when viewing it on a phone.
Given that the majority of our readers comes from the third group, it's particularly painful to note that some health IT professionals think the use of mobile devices is simply behind the times in the medical industry.
While our cover story noodles on the current state of affairs of mobile technology in healthcare, the article's greater goal is to gaze at the horizon and imagine what's to come. If you consider the avenues healthcare is taking, such as value-based care and population health management, mobile devices must play a key role.
Mobile technology has the power to change how medicine is practiced, and it will be on IT's shoulders to shepherd those transformations through.
In the next few years, mobile health will hopefully get to the point at which we can all automatically ask our smartphones about our health condition in real time. Data analytics, artificial intelligence and natural language processing can all come together to point us in the right direction and possibly avoid a trip to the doctor's office.
Mobile technology in healthcare has the power to change how medicine is practiced, and it will be on the IT department's shoulders to shepherd those transformations through. You may not be a clinician, but patient care is still part of your job description.
Dig Deeper on Mobile health systems and devices