Share this item with your network: Strategic insight for health IT leaders

beawolf - Fotolia
Manage
Learn to apply best practices and optimize your operations.
Lengthy meaningful use reporting period puts program in doubt
While some CIOs are casting doubt that meaningful use can survive, stage 1 of the government's EHR incentive program shows evidence for the contrary.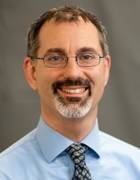 By
The talk around D.C. during National Health IT Week last month focused on the future of meaningful use. The program itself, agreed healthcare CIOs and political opponents of the Centers for Medicaid and Medicaid Services, is in jeopardy of continuing.
While current administration projections ballpark that 50% of eligible hospitals and providers will eventually attest to stage 2, civilian health IT leaders believe that's a pretty optimistic number. Especially if CMS holds steadfast to its mandatory 365-day 2015 meaningful use reporting period, a rule CIOs are trying to change through an act of Congress.
The other changing dynamic of EHR attestation is the EHR vendors. It's been long believed among wags and analysts that some large percentage of the hundreds of vendors that achieved certification for stage 1 attestation wouldn't make it to the later stages, as costs of software development as well as certification would bankrupt the weakest players. So far, that huge shakeout hasn't occurred. But Cerner Corp.'s purchase of Siemens AG's health IT division solidified its hold on the top spot among certain market sectors.
What will never change, though, is the success of the EHR Incentive Program's first stage. Its goal was to push the adoption of digital medical records throughout the U.S. healthcare system, from sea to shining sea. And that it did: More than 600,000 hospitals and physicians attested to meaningfully using ONC-certified EHRs.
And whether you're a critic or fan of the Obama administration, one cool thing that came along with meaningful use was the open-government idea of releasing CMS's massive data set enumerating who attested to meaningful use, where, using what system.
With more than 600,000 providers attesting, this wonderfully complex monolith of information lent itself to slicing and dicing in nearly infinite ways. Our data-whiz intern Hannah Pullen-Blasnik took on the task with gusto, and her vendor analysis of the May 30 attestation yielded some fascinating insights. In this special issue of Pulse, come along for the ride and see who are the true powerhouses of the EHR market and where are their strongest bastions of customers.
So far, only single-digit percentages of stage 1 attesting physicians and hospitals have attested to stage 2, but their numbers grow every day. Who knows how many will finally attest to stages 2 and 3 (if stage 3 ever comes about). The data contained in this report, however, confirms that meaningful use's first stage was an unqualified success.
Let us know what you think about the story; email Don Fluckinger, news director or contact @DonFluckinger on Twitter.
Dig Deeper on HITECH Act and meaningful use requirements